Why There's Probably No Such Thing as Digital Architecture
Posted November 22, 2019
| Leadership | Technology | Amplify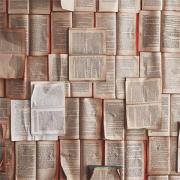 Barry M. O'Reilly calls on us to rise above the hype, myth, and storytelling that have created the concept we call "digital architecture." He proposes that the concept is part of an ongoing storytelling process that we as humans use to understand and navigate our world; digital architecture isn't a real thing, it's just part of a story to help us find our path. O'Reilly cautions against adherence to dogma and the slavish belief that copy-and-paste frameworks can solve our problems. He counsels that we should recognize that we are in an infinitely repeating cycle of hype.
Not a Cutter Community Member?
Register today to read select open-access articles.