Your Org Chart Doesn't Show What You Think It Shows!
Posted May 6, 2021
| Leadership |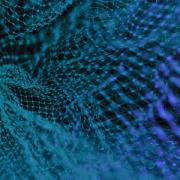 Organizational charts are a well-known way to show the big picture of a company. However, they are often mistakenly viewed as a description of how the company communicates or how work gets done. How and who communicates is in constant flux, and how work gets done depends on the context of the work and, thus, also changes over time.
There are at least three ways to depict the structure of an organization:
Division of work and accountability

Network

Value generation
Division of Work and Accountability
A "classic" org chart, which depicts authority and accountability, tends to be rather static and maps how to reach out to people or even how to "manage" people. These static org charts tend to reflect the work breakdown structure in a particular way, such as:
By the kind of work or profession (e.g., sales, marketing, finance, IT)

By work products (e.g., an insurance company's products might include health, cars, and houses)

By where the work is performed (e.g., by geography or region)
Yet, no matter how you categorize, you will not depict how communication actually flows, who trusts whom for a specific issue, or how value is created in the organization.
Traditionally, the first method of depicting an organization is to use an organization chart. It is also the most static one, despite the fact that companies seem to "like" reorganizations that define new org charts.
Network
A network or trust network shows how the communication flows for various conversations among parties that trust each other. Although parts of such a network can be stable, depending on the conversation's topic, the network is fluid.
As an example, to understand your company's trust network, you can use the constellation method. In this exercise, you would ask a group of people in a large room to stand close to someone they would seek out to learn more about a career path, or to find out more about the customer, or to answer questions about a health problem. This constellation method can also be done remotely using avatars. Certainly, you will get meaningful results only if people feel safe enough to show their trust network. If this is not the case, you can conduct (anonymous) surveys using a "snowballing" method that explores the network connections based on the answers to previous surveys.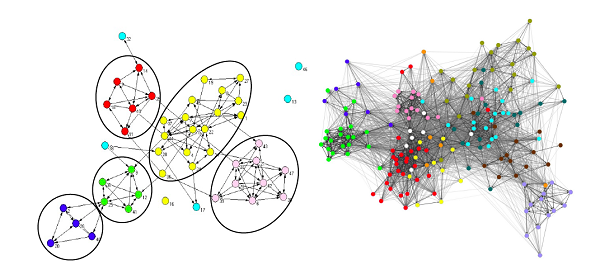 You can also experiment with simpler methods, such as charting your connections or interactions on Twitter. Chirpty.com, for example, will chart your first, second, and third levels of contacts. These charts are in constant flux and can reveal clusters of people. Typically, some people are hubs, connected to many people, while others are connected to only a few others (see Figure 1). This kind of network exists in every company.
For a deeper understanding of (trust) networks, we recommend Karen Stephenson's "quantum theory of trust." As Stephenson says: "All cultures (including organizations and communities) are networks of trust; hierarchy is merely the scaffolding on which it hangs. Trusted networks are the greatest resistors to change. However, activating those trust networks is what catalyzes that very same resistance into sustainable change."
Value Generation
If you want to understand how value is generated, we recommend using value stream mapping. This method shows how different people are working together and also where the (most) time is spent. Thus, mapping the value stream(s) of your organization can also uncover how and where you can best improve your responsiveness to the customer (see Figure 2).

After depicting the value stream, examine where the work and wait times occur. This analysis will make transparent who is working with whom and who should actually collaborate (more closely) to improve value creation.
Conclusion
In this Advisor, we've asserted that there is no "right" org chart for depicting an organization's structure. There are only charts fulfilling different purposes, and you need to treat them within the constraints of that purpose. Moreover, people are not involved in one thing only; they are working on different things and will reach out to different people depending on their aim. That is also one of the reasons why most charts aren't static.
Additionally, division of work and accountability, network, and value generation are just three common ways to look at an organization. We encourage you to explore other methods of description. For example, structure, strategy, and processes all interact and define an organization's "character." Further, it is also valuable to look at what sparks or extinguishes people's passion: that is the culture, the inspiration, or the belief sets in the organization.