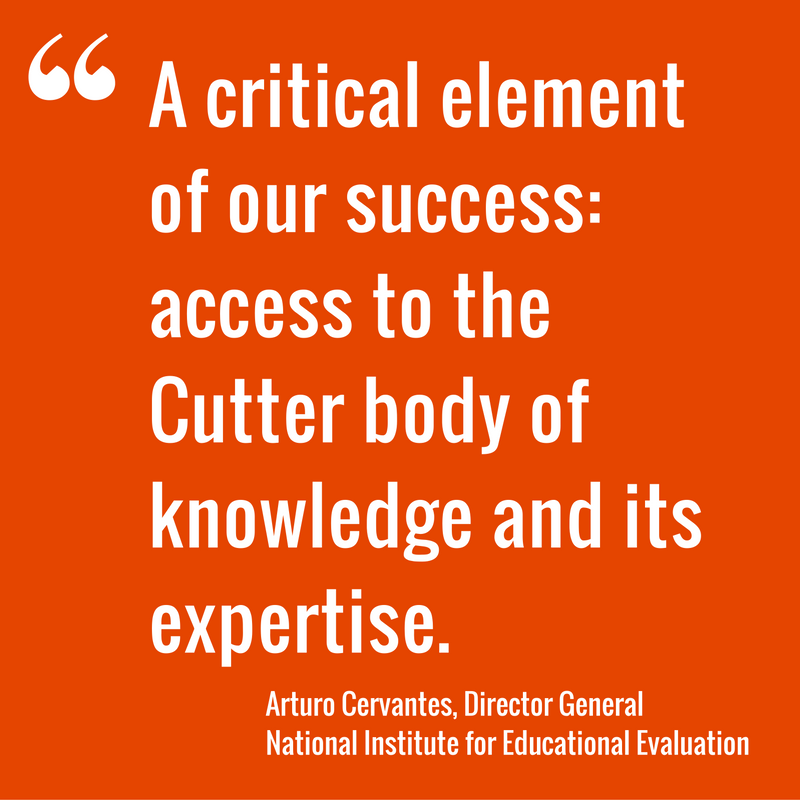 Cutter Consortium Membership — available in several different variations — opens up multiple avenues to interact with Cutter's experts.
Why Become a Member?
► You get guidance in leveraging emerging technologies and business management practices to enable digital transformation and boost competitive advantage
► Get input on how to reduce expenses through more cost-effective strategies
► Gain insights and get ideas on achieving sustainable innovation, successful change management, and prudent risk management
► Get support in gaining buy-in from business partners
► Discover vendor-agnostic advice to ensure unbiased purchasing decisions
► Get coaching and insights on leadership and team-building practices that boost productivity.
Like everything business-technology, one size does not fit all. That's why we encourage you to choose the Membership level that's right for your organization.
Digital Transformation & Innovation Membership
Admission for your team of up to 5 to a Cutter Digital Transformation Bootcamp session
Participate in a quarterly Digital Transformation virtual workgroup following the Bootcamp session, facilitated by Cutter Digital Transformation & Innovation experts
All the benefits of the Enterprise Membership
Enterprise
Membership
Access to all Cutter content for everyone in your organization
Quarterly strategy call with a Cutter expert
Unlimited inquiry privileges
Seats at members-only virtual Q&A and peer-to-peer sessions
Practice-Specific Membership
Access to all the content in one or more Cutter practice area(s)
Unlimited inquiry privileges within the practice(s)
Quarterly strategy call with a Cutter expert
Seats at members-only virtual Q&A and peer-to-peer sessions in the practice(s)
I have personally been able to leverage Cutter's services since 1999. Among the attributes that differentiate Cutter, two remain at the top of my list — Thought Leadership and Real Value — executed in a practical way. Thought Leadership is driven by Cutter's experts. The advantage is that Cutter doesn't pitch a single best practice for a given area. Instead, Cutter provides multiple good practices/options that come from both academic rigor as well as on-the-ground experience.

—Doug Mikaelian, VP Business Technology, Dairy Farmers of America