Webinar
You're Doing It Wrong: How Your Decision Making Increases Uncertainty & What to Do About It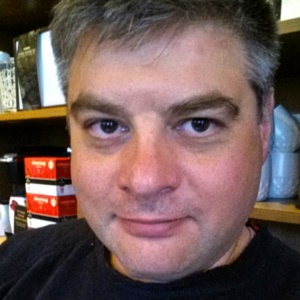 Presenter: Hillel Glazer, Senior Consultant, Cutter Consortium
Do you ever wonder why decisions fail, even after the most rigorous analysis? Do you ever redo the analysis and apply a different option without significantly better results? The problem isn't your analysis. The problem is that everything you've been taught about decision making and analysis, and the techniques you have been using to make decisions, are fatally flawed.
If we want better business performance (features, quality, profit, etc.) to be what the outside world sees, writes Hillel Glazer, then we need a better understanding of what's happening on the inside. Better performance on the outside should be a reasonable expectation and not merely delusional, wishful thinking. What's happening on the inside is a function of decision making. Better performance requires better decision-making processes, not more of the same processes that lead to ineffective decisions.
Glazer addresses how high-performance operations successfully use probabilistic decision-making approaches instead of deterministic approaches. You'll discover how you can obtain performance data change from a deterministic approach to a probabilistic approach that uses performance prediction models. Even without working with models, the benefits of being aware of the limitations in traditional decision-making mechanisms will improve how you make your next product development or service-related decision. (Cutter members, read Glazer's Update on the subject, "You're Doing It Wrong: Part I -- Analysis Isn't Enough".)
Glazer will also discuss techniques borrowed from lean thinking that can be inserted into the natural, everyday work to help you create and sustain a high-performance operation, and how these techniques provide non-measurement-based tools to help sustain ongoing high-performance behaviors by doing the basic tenets of the lean activities. Simple, yet powerful, means of pursuing and realizing high-performance results are available to organizations just starting to sort themselves out -- as well as the highly experienced and mature organizations.
---