Help your software teams succeed as they adjust to working 100% remotely.
Companies around the globe are quickly moving to a fully distributed model, many without the training and preparation needed to ensure their teams achieve and sustain success. Distributed software teams face real, but surmountable challenges—as long as these challenges are identified and addressed quickly to keep teams productive and collaborative.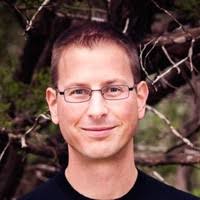 Cutter Consortium can help your organization boost its distributed software team performance. Led by Cutter Consortium Senior Consultant John Heintz, the following four virtual workshops—each delivered in 3-hour blocks over a period of a few days—will educate your software teams on how to survive and thrive in dispersed environments.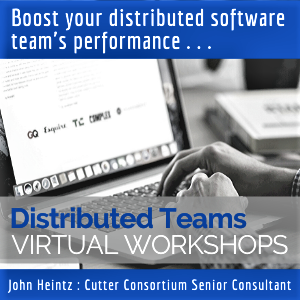 Virtual Training for Distributed Software Teams
Organizing for Distributed Work: Agile, Teams, and Architecture
Planning Work in a Distributed World: The New Agile Program Management
Delivering Value Through Distributed Streams: Horizontal Not Hierarchical
Tools to Connect Distributed Minds: Beyond Shared White Boards
Whether your goal is to help your distributed software teams better organize, or to introduce tools that will help your teams connect more efficiently for improved velocity, or to give your distributed teams the autonomy they need to stay effective, Cutter Consortium can help you succeed.
What's Next?
To learn more about bringing these virtual workshops to your organization, complete the form below, or send email to sales@cutter.com, or call us at +1 781 648 8700.