Rethink your business in a post-COVID-19 world. Reset strategies and plan for long-term growth and sustainability.
Organizations created to fight the last war better are not going to win the next.

— James M. Gavin, Airborne Warfare
When you're engrossed in fighting the day-to-day competitive battles, it can be hard to see the long-term trend lines, even in ordinary times. But when the world changes overnight, as it has due to the COVID-19 pandemic, the problem of focusing on short-term struggles at the expense of long-term strategy, becomes even more profound. Cutter Consortium can help you reset your strategic and planning process for a post-COVID world.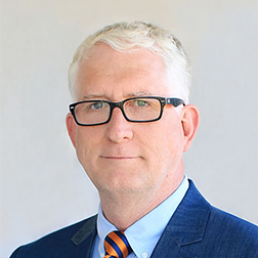 Our approach, developed by Cutter Fellow Dr. Robert D. Austin, consists of a virtual executive education program that will remind your leadership teams of pre-COVID trend lines, and facilitate a post-COVID strategy reset process customized to your business and industry. Through a combination of online videos and pre-work materials, along with remote live networking sessions, this engagement is designed to help your executives, business planners, and general managers assess where your organization was headed prior to COVID-19, recognize where you may have detoured from this route, and reset your strategies and plans for long-term growth and sustainability.
Concrete Outcomes
Upon completing this program, participants will have:
Assessed, using sound data and analysis, where the world was heading pre-COVID-19.
Identified changes to that baseline due to the COVID-19 pandemic, both in general terms and with respect to your organization's business.
Developed a strategy and business reset perspective, ranging from mindset adjustments for line managers, through more detailed renewed strategies and plans.
Executive Education Format
This executive education program begins with pre-work that includes up to seven business case video segments, each approximately 3-5 minutes in length, along with some case and other reading materials. Following the pre-work, teams will participate in 1-3 live remote planning sessions – each two hours in length – that are designed to help you accomplish a mind-shift across the enterprise, putting all participants on the same wavelength, and reset your strategy to a post-COVID-19 world.
Why Rob Austin?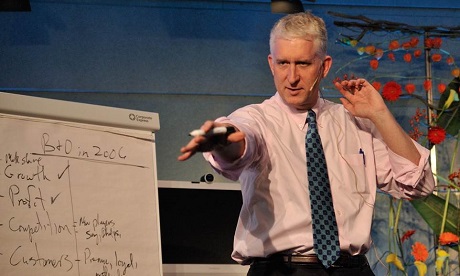 Dr. Austin is a professor of IT management at the Richard Ivey School of Business (Canada). Prior to his appointment at Ivey, he was Professor of Management of Innovation and Digital Transformation at Copenhagen Business School. For many years, Dr. Austin served as Chair of Harvard Business School's executive program for CIOs and is a former HBS Professor in economics, financial reporting, IT, and operations management for MBAs and executives. Dr. Austin's research deals with IT management and, more specifically, management of knowledge-intensive activities with a particular focus on innovation.
What's Next?
For more details on bringing this executive education program on re-thinking your business in a post-COVID-19 world to your organization, complete the form below, or send email to sales@cutter.com, or call us at +1 781 648 8700.