Darren Meister
Leadership, Technology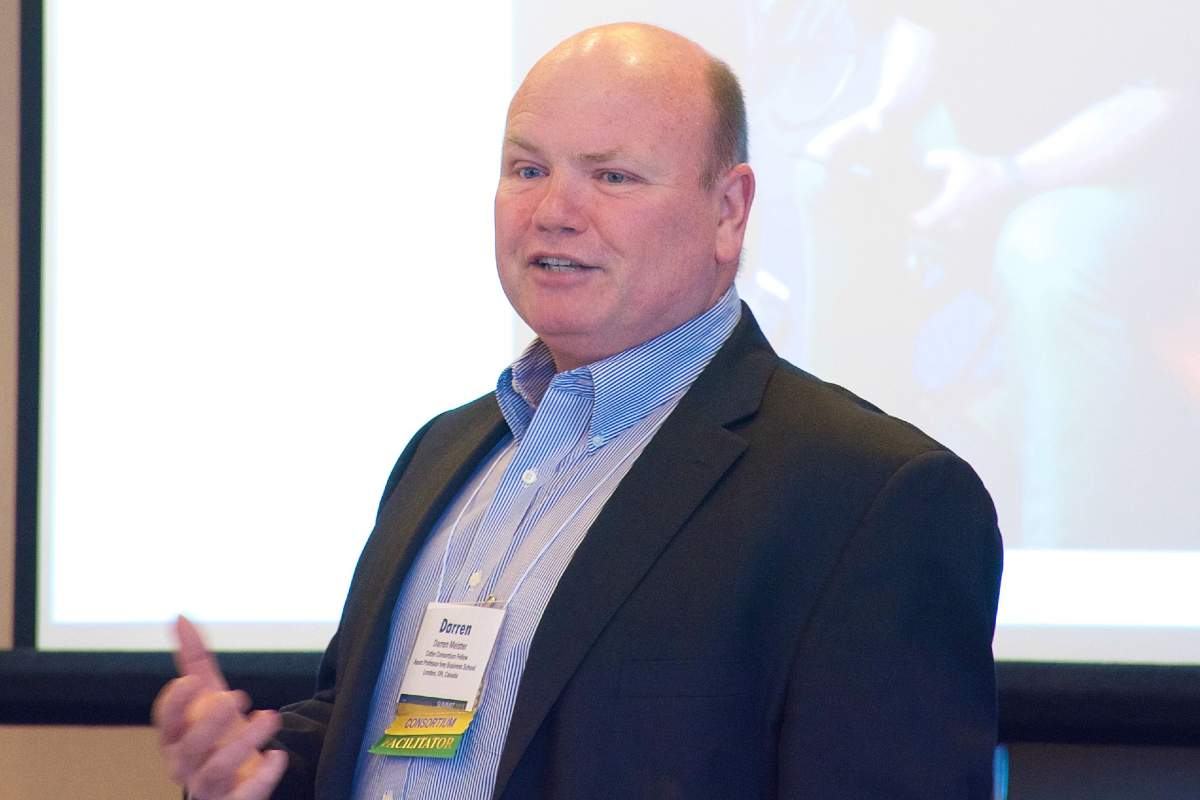 Darren Meister a Fellow with Cutter Consortium. He is the John M. Thompson Chair in Engineering Leadership and Innovation and an Associate Professor of General Management (Entrepreneurship and Innovation) at the Ivey Business School and the former Faculty Director of the HBA and MSc Programs. He is cross-appointed to the Department of Electrical and Computer Engineering, Western Engineering. His interests focus on design thinking, technology-based entrepreneurship and the role of technology in enhancing organizational effectiveness, specifically as it concerns innovation processes. His research work is conducted within companies in close cooperation with practitioners.
Dr. Meister has consulted and/or done research for Bank of Montreal, Industry Canada, Intel, Nortel, and Siemens. His research has been published in Management Science, MIS Quarterly and other leading journals and conferences. He is a past-Chair of the Special Interest Group on the Adoption and Diffusion of Information Technology, within the Association for Information Systems. He was also on the Executive Board of CEMS, the Global Alliance of Management Education.
Before joining Ivey, Darren taught at Queen's University and Carleton University, where he was one of the architects of an Information Systems concentration in the Bachelor of Commerce program. He has taught in all of Ivey's programs. He was a Rotary International Foundation scholar, attending the University of Cambridge. Subsequently, he earned his PhD at the University of Waterloo, Canada. Dr. Meister can be reached at experts@cutter.com.