2016 Trends Hitting the Mainstream: Wearables, Machine Intelligence, and Data Visualization
Posted January 27, 2016 in
Business Technology & Digital Transformation Strategies, Data Analytics & Digital Technologies Cutter Business Technology Journal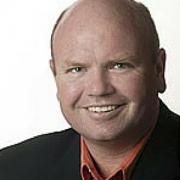 CUTTER IT JOURNAL VOL. 29, NO. 1
  
---
I spend most of my time looking at how individuals access data, information, and knowledge in ways that allow them to make better decisions and to enjoy themselves. With that in mind, here are a few thoughts about some trends that I think will push demands on corporate IT departments and the IT industry broadly: wearables, machine intelligence, and data visualization.
WEARABLES
If you look at most phones, tablets, and laptops, you see a continuing clumsy interaction between human and device. A phone flipping through the air as the user loses her handle on it is not a surprising event. Laptops crash to the ground, and there is a thriving industry in screen replacement. While watches do not seem to be the ideal solution, wearables will continue to grow. The gap between the appearance of the first handhelds and the development of truly usable handheld devices was probably 10-15 years. I think the elapsed time between the first wearables, which appeared about five years ago, and the mass-adopted ones is going to be much shorter. Intel is making significant acquisitions to ensure that it leads users out of the smartphone era, as it isn't a player in that market. Companies such as Garmin, Samsung, and Microsoft are also pushing very hard to grow the value of this market. So I believe we will see very significant advances in this segment due to market forces.
Many companies are still trying to work out their BYOD (bring your own device) policies, and wearables have the potential to ignite exponentially greater user-driven disruption. This will occur for a few reasons. One, a wearable is a more personal choice than any previous technology. Our clothes are key in creating our self-image. People will not want a smart coat but that smart coat — maybe from Donna Karan, but just as likely from that quirky little designer located in Soho. The allure of "smart" clothes will drive this market, and the confluence of design, technology, and manufacturability is nearing the point of critical mass. And every one of these devices will have the potential to create security issues that organizations will be challenged to address.
Discover the impact of wearables in the Cutter IT Journal article "The Impact of Wearable Technology: Business, Social, and Legal Landscapes".
MACHINE INTELLIGENCE
Machine intelligence can conjure up smart robots buying our food, driving it home themselves, and then, for good measure, cooking the meal. I'll be shocked if 2016 gives us that. However, I do see 2016 as the year where vast quantities of sensors building the Internet of Things will meet up with the ever-increasing amount of processing power we can apply to a specific place at a point of time. I expect that we will witness massive advances in worker safety that will combine wearables with the ability to sense dangerous situations and ­patterns faster than any human can reasonably do. As many of these settings relate to worker safety or directly to productivity, adoption will happen quickly once the business case is finalized.
Machine intelligence offers obvious benefits in situations like these: complex and rapidly changing environments where it is possible to measure many elements of the situation. As the situations occur repeatedly, we can train machine intelligence systems to recognize patterns and simplify complex environments for human action. The human will not be removed, but thousands of stimuli will be reduced to a manageable set of conditions.
DATA VISUALIZATION
Remember presentations with acetates or maybe 35 mm slides? Remember how quickly PowerPoint replaced these as a standard for professional presentations? This past year has seen the release of fantastic tools for data visualization, but perhaps even more importantly, ­informative and captivating examples of the use of data visualization to inform audiences. Examples are FusionCharts, Datawrapper, and Leaflet, along with offerings from stalwarts Google and Microsoft. Senior executives can use these tools to explain the complex business environments within which their companies are operating. Analyst teams can use them to trigger discussions about previously underappreciated facts. Pictures are great for helping humans recognize patterns and identify trends and outliers (think of how the simple but powerful scatter plot can show both of these). As these types of presentations become more common, the demand for IT departments to support the tools, and underlying databases, will grow rapidly. 2016 looks like the year where these powerful visualization tools could make the jump from unusual to common.
WHY NOW?
These three trends come to my mind for simple reasons:
The basic technologies, processes, and capabilities exist. They are still relatively experimental, but thousands of trials are running. We are learning quickly, and all that is missing is for the learning to become complete enough.
 
Each trend allows us to simplify our lives. Wearables integrate into how we work. What if we did not have to remember our smartphones? Instead, we'd just get dressed, and whatever we wore would connect us to our information, like Peanuts' Pigpen was connected tohis cloud behind him? Machine intelligence can take a tsunami of information and turn it into a few clear islands of information. Data visualization lets us more easily see the important rather than be overwhelmed by streams of the usual. These trends bring "easy."
 
The benefits of each trend are obvious. Convenience, reduced mental complexity, and improved insight clearly connect to our jobs and ourdesire to work smarter, better, and in a more interesting way.
It boils down to a complete and easy win. And really that's always why we've seen successful technologies take off. Their benefit is obvious, they're easy to understand, and they're compatible with how we want to work. For these reasons, wearables, machine intelligence, and data visualization are well positioned to transition into the mainstream and the daily lives of ­corporate IT departments in 2016.