Navigating the Prospects and Perils of AI
As a fast-evolving area, AI presents innumerable opportunities and applications that we haven't even imagined yet. In this issue of Cutter Business Technology Journal, with Guest Editor Michael Eiden, we discuss the current factors and consider­ations surrounding AI today and take a look at where trends might be heading in the future.
Read this issue by filling out the form below!
Cutter Members: Access issue here.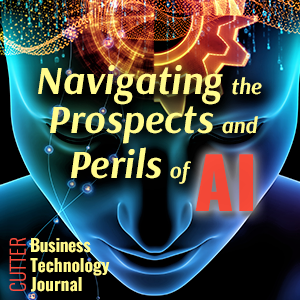 Authors: Paul Clermont, Michael Jastram, Claude Baudoin, Clayton Pummill, Aswani Kumar Cherukuri, Annapurna Jonnalagadda, San Murugesan, Jayashree Arunkumar