Special Offer from Cutter Consortium
The Wizard of OSS: Follow the Open Space and Sociocracy Road to Enterprise Agile Transformation
In this article, Jutta Eckstein and John Buck walk us through an enterprise-aware approach that helps optimize the process flow of value streams. The authors show how to apply "Open Space" and "Sociocracy" to support enterprise Agile transformation. Both strategies promote enterprise awareness, increasing collaboration between people in what would normally be disparate parts of the organization and helping optimize flow as the situation evolves..
Download your complimentary copy of The Wizard of OSS: Follow the Open Space and Sociocracy Road to Enterprise Agile Transformation when you fill out our special offer form below.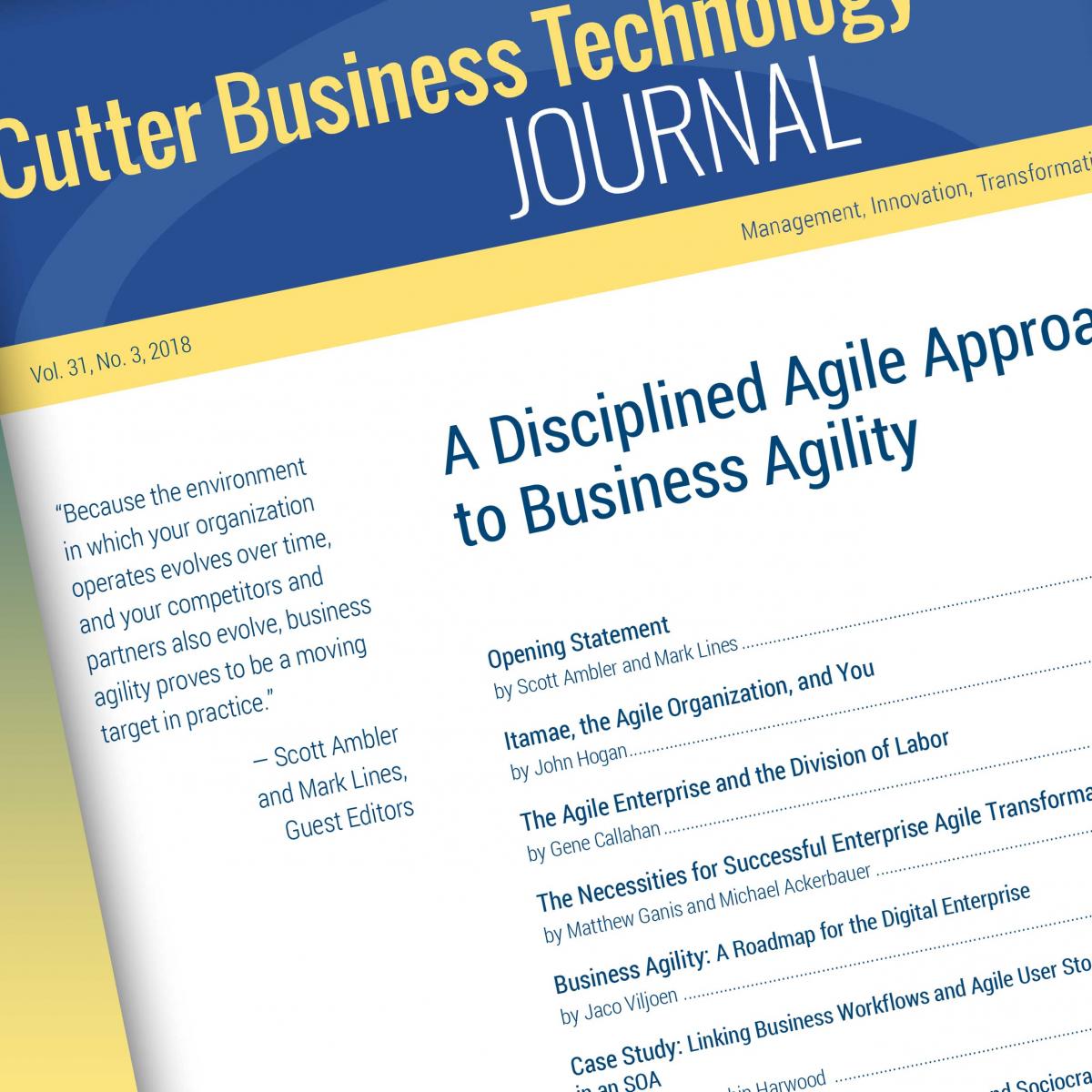 Save 50% on a new subscription today!