Cutter's Business & Enterprise Architecture Experts Have Helped these Organizations Succeed
Here's a peek into some of the Success Stories Cutter clients have enjoyed.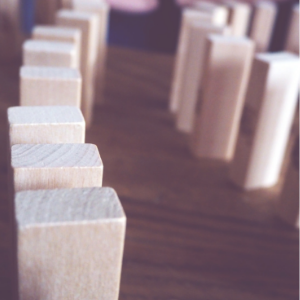 POSITION BUSINESS ARCHITECTURE FOR ENTERPRISE SUCCESS
Cutter Consortium conducted an enterprise-wide business architecture assessment at a large financial services organization to determine its maturity and identify opportunities. Cutter reviewed the organization's business architecture practice from end to end and provided an industry-based, objective perspective on progress and areas of opportunity. As a result, the organization's team came together in new ways to collaborate and practice business architecture as an enterprise discipline, versus fragmented by business units, and created a cohesive roadmap for maturing the practice over time, and delivering value to the organization in new ways. The team is now driven by a desire to serve the greater good of the organization and help achieve enterprise goals. Once-siloed business units have come together to more fully leverage the power of business architecture as a consistent, enterprise discipline, providing a foundation for transformation, simplification and other important business initiatives.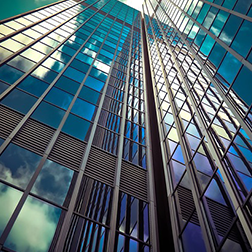 CREATE A BUSINESS & ENTERPRISE ARCHITECTURE
In the first phase of an engagement with a State Department of Transportation, Cutter helped the DOT undertake a program to: (1) simultaneously develop a Strategic IT Plan and (2) develop an initial EA report and establish an EA group. Working with business and IT leaders using JAD sessions and other techniques they developed business and information architectures based on context and workflow diagrams. These were implemented in the EA repository, including other techniques for long-term planning and strategic decision making, including BNC and 'radar' diagrams. The architectural effort was so successful, that the DOT Architect was promoted to the EA position for the entire state. Subsequent activities included working with DOT and State enterprise architects to interface the program with SDLC and to spread the program to other Agencies. The DOT EA Program received the State and Local Government Award at the Annual Federal Business and Enterprise Architecture Conference in Washington D.C.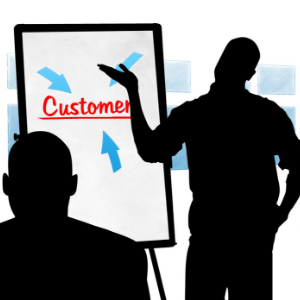 BUSINESS ARCHITECTURE applied for BUSINESS TRANSFORMATION
Cutter Consortium assisted a leading financial services company in quickly leveraging business architecture for a customer-facing business transformation. Cutter Consortium conducted hands-on training with business experts to rapidly develop a baseline of capabilities and value streams and align the business architecture with customer experience journeys. The customer-facing capabilities were assessed, a future state for each was envisioned, and initiatives were planned to bridge the gaps in people, process and technology. The business architecture was leveraged to accelerate the resulting projects, by defining a clear scope and purpose, as well as a framework for identifying and reusing requirements. The organization created a shared language and vision for the future of the customer transformation and prioritized how to get there from an enterprise perspective, with alignment across business units. This ensured that initiatives were scoped in the most logical way, delivered at the right time, and appropriately integrated.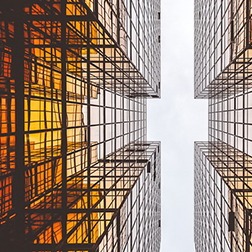 ARCHITECTURE REVIEW & RECOMMENDATION
Cutter evaluated a major mortgage provider/loan servicing agency's existing environment, which was based on a highly customized and modified 25-year old application, combined with a new, but unpopular, workflow-based application. Cutter provided recommendations for immediate improvements to the workflow application and task definitions, an architecture for consolidating and rationalizing the extensions to the application for the mid-term, and an architecture and transition strategy for a target SOA architecture over 3 years. Cutter worked with the IT management to begin the transition to SOA.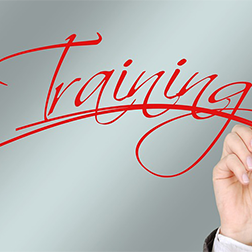 DEVELOP AND DELIVER CUSTOM ENTERPRISE ARCHITECTURE TRAINING PROGRAM
Like many organizations, this large, national bank and financial services organization is faced with a shortage of skilled architects. To make matters worse, many current architects are nearing retirement age. To address these issues, Cutter developed a 6-part, custom training program to cover all aspects of EA, both in the industry and in this particular organization. Each module was 4 or 5 days, and was presented twice (in different locations). Custom labs were developed that integrated bank-specific examples, processes, and artifacts so that architects could take what they learned directly back to their jobs. The following year, the bank re-engaged the Cutter team to create an annual EA training program based on the initial training, which is now in its fifth year.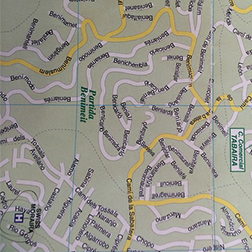 CREATE BUSINESS & ENTERPRISE ARCHITECTURE VISION AND ROADMAP
The IT infrastructure for this student loan corporation had grown into a hodge-podge of different platforms, systems, and integration. In addition to the high cost of maintenance and unnecessary complexity, the corporation was not able to keep pace with the changes in the industry. Working with the Executive Committee and business and IT leaders, Cutter developed a business-driven Business and Enterprise Architecture, including high-level business, information, application, and technology architectures and developed a roadmap for transitioning the technology, architecture, and organization from the current situation to the target future state. The corporation is currently in the first phases of implementation of the roadmap.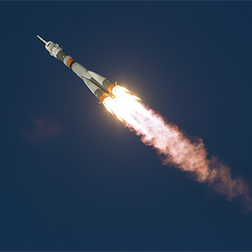 REVIEW PROCEDURES & RECOMMEND IMPROVEMENTS FOR MISSION-CRITICAL PROCESSES
A federal government agency charged with resolving complex financial crises in a very short time-frame asked Cutter to review its procedures and recommend improvements to some specific tasks. We were asked to explore whether other fields, unrelated to finance or government, faced the same kinds of challenges and whether the solutions they used were applicable in this case. In addition we were asked to comment on other parts of their mission-critical process. Cutter saw the value in "casting a wide net," and invited Senior Consultants with diverse backgrounds to contribute their experiences and expertise. The resulting study summarized discussion by the Cutter experts on 8 different topics including algorithms, process optimization, opportunities for parallelism, workflow and case-handling, processing models including datacenter-in-a-can and cloud computing, and portal security. There were sense-of-the-team recommendations, and where the experts disagreed we included minority opinions as well.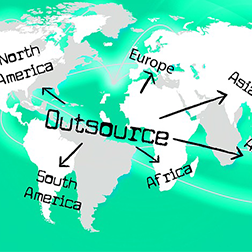 DESIGN REVIEW OF AN OUTSOURCED PROJECT
Cutter performed numerous Independent Architecture and Design Review (IADR) activities for outsourced development projects for a government agency involved in commerce. Some example evaluation criteria included:
Strategic Perspective: Does the architecture/design support the business strategies, including continuity/contingency, vendor neutrality, Business and Enterprise Architecture, etc.?
Technical Perspective: Does the architecture/design conform to architectural requirements, use effective design, have an effective development environment, have appropriate infrastructure impacts, accommodate expected growth and scale, etc.? Is the security design appropriate?
Business, Project Management and Other Perspectives: Does the architecture/design provide a basis for implementing the business requirements? Does it provide adequate guidance to development teams on technical challenges, resolutions, and patterns? Does it follow industry best practices for modeling, implementation, testing, and documentation?
The results of the evaluations led to numerous improvements in the design and testing of projects and the elimination of redundant development activities.
Like what you've read here? Want to know more about how Cutter's helped others? How Cutter experts can help your organization? Contact us now.