Put the ultimate in Access to the Experts right at your fingertips.
With unlimited access to all written and multimedia Cutter research, enterprise-wide inquiry privileges with Cutter Senior Consultants and Fellows, regular strategy meetings for your team with a Cutter expert, virtual roundtables and peer-to-peer networking led by Cutter thought leaders, free or discounted admission to events, and more, your Cutter Membership opens up multiple avenues to interact with Cutter's experts to brainstorm and gain guidance to transform your organization and boost success. Like everything business-technology, one size does not fit all. That's why we encourage you to choose the Membership level that's right for your organization.
---
Full Membership
Best for organizations seeking personal, real-time guidance on the full gamut of business-technology and digital transformation issues, and dedicated to investing in the career development of its entire staff.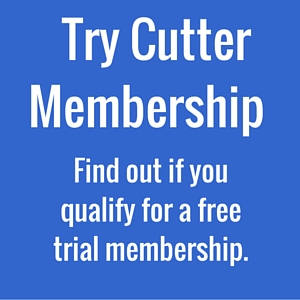 ---
Data Analytics & Digital Technologies
Ideal for organizations that need strategic and hands-on implementation guidance to fully leverage their data, digital technologies, and digitally-driven change. From data collection, analysis, and integration to internal- and external-facing information sharing via social, mobile, or legacy apps, this practice spans Agile analytics to Internet of Things; Big Data analytics to wearable devices; data privacy and security to collaboration tools; data architecture to emerging digital technologies.
Agile Product Management & Software Engineering Excellence
Best for software and product development organizations that are seeking to optimize their processes and more accurately estimate, plan, track, and govern development to maximize profits and business impact.
Business Technology and Digital Transformation Strategies
Best for organizations developing operationally sound strategies and plans that link and align business and technology, and harnessing the latest leadership and management techniques to ensure business and mission success. Covers areas such as digital transformation strategies, IT restructuring & governance, sustainable innovation, successful change management, new developments in IaaS, enterprise risk management, and leadership.
Business & Enterprise Architecture
Best for organizations interested in using architectural approaches to manage the complexity and cost of the business and to transform the enterprise.
Learn More About Membership Options
I have personally been able to leverage Cutter's services since 1999. Among the attributes that differentiate Cutter from other firms, two remain at the top of my list — Thought Leadership and Real Value — executed in a practical way. Thought Leadership is driven by Cutter's experts. The advantage is that Cutter doesn't pitch a single best-practice for a given area. Instead, Cutter provides multiple good-practices/options that come from both academic rigor, as well as on-the-ground experience. This provides several benefits for Dairy Farmers of America: Exposure and awareness of proven good practices — particularly for IT, but also for overall business leadership and management; A finger on the pulse of emerging good practices and IT-impacting trends; Options for improving our performance; The opportunity to develop relationships with the experts. The last, 'Access to the experts,' drives the Real Value, letting us go beyond just understanding the options. We can develop relationships with the experts, and tailor the options so that they can be quickly and practically executed within our organization, enabling our Business Technology team to continually improve, engage and contribute to business growth.