3 Goals of the Cognitive Enterprise Vision
Posted August 28, 2019 in
Cutter Business Technology Journal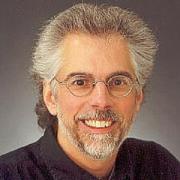 A "cognitive enterprise" is a business that learns, adapts, and scales on an evolutionary basis. It has a thorough understanding of its internal and external stakeholders, stakeholder value proposition(s), capabilities, and the business ecosystem in which it operates. A business ecosystem is defined as: "One or more legal entities, in whole or in part, that exist as an integrated community of individuals and assets, or aggregations thereof, interacting as a cohesive whole toward a common mission or purpose."
Cognitive enterprise scenarios span business ecosystems, extending into partner and customer domains. Generally, the cognitive enterprise is a sense-and-respond, adaptive organization that can execute quickly, learning as it evolves. The cognitive enterprise represents a holistic vision for organizations through which they may view other near- and long-term strategies.
The cognitive enterprise vision may be decomposed into three overriding goals: (1) be more effective, (2) be more efficient, and (3) maximize customer value delivery. Some organizations will place greater emphasis on one goal over another, but every organization must address these goals at some point to not only remain viable, but to thrive in its respective industry. 
Achieving Effectiveness Through Enhanced Strategy Execution
Becoming more effective requires organizations to maximize their ability to execute and deliver business strategies. If executives lack confidence in their organization's ability to execute strategy, which is often based on historic realities, those executives will scale back their vision, goals, and objectives in fear of facing even greater future failures. Successful execution of strategy remains elusive, as illustrated by the following findings:
Two percent of leaders are confident that they will achieve 80%-100% of their strategic objectives.

Ten percent of organizations achieve at least two-thirds of their strategic objectives, with 36% achieving between 50%-67% and 54% achieving less than 50%.
These statistics represent a poor strategy execution track record but present an even more disconcerting view of executive confidence in the ability to realize strategy.
Figure 1 depicts the strategy execution path that takes an organization through a structured journey from strategy formulation through deployment. This journey differs from the path organizations have historically taken, where an idea spins into a project plan, budget allocation, and technology investment, often resulting in cost and schedule overruns or outright project failure. The formal impact assessment, solution definition, and initiative planning stages shown in Figure 1 ensure that scope is clearly defined up front; programs and projects are aligned to reduce conflict and overlap while enhancing interoperability; and solutions are reusable, scalable, and actually work.


Unfortunately, management has often complained that they do not have time for this degree of up-front analysis. In the cognitive enterprise, various business strategies can be run through an impact analysis, design, and execution simulator to determine the feasibility and related risks of various approaches, increasing the likelihood of well-formed business strategies and their success.
One more point on strategy execution relates to an overall vision to improve strategy execution over the long term. Stephen Haeckel wrote in Adaptive Enterprise that "the only kind of strategy that makes sense in the face of change is a strategy to become adaptive." Adaptability is a key aspect of the sense-and-respond organiza­tion, which becomes increasingly self-organizing, easing the pathway to strategy execution. One important aspect of the cognitive enterprise is that it must be a sense-and-respond organization.
Achieving Efficiency
Becoming more efficient is the goal of most organizations, large and small. Efficiency has improved and continues to improve, according to two recent research studies. A manufacturing study reported that "new technology and automation will continue to impact workforces across the globe" and that "it is technically feasible to automate 78 percent of these [manufacturing] activities."
A second study went beyond this more limited set of findings and found:
Activities requiring "tacit" knowledge or experience that is difficult to translate into task specifications are no longer immune to automation.

Automation technology can already match, or even exceed, the median level of human performance required.

Forty-five percent of work activities could be automated using already demonstrated technology.

If technologies that "understand" natural language were to reach the median level of human performance, an additional 13% of work activities in the US economy could be automated.
While efficiency gains are improving and, in theory, can continue to grow, how can organizations make this happen? The cognitive enterprise has the capacity to zoom in on stakeholder roles across the business ecosystem, align those roles with the capabilities they deliver, and incrementally shift those stakeholders from a human-led paradigm toward a machine-supported and, ultimately, machine-led paradigm.
Maximizing Customer Value Delivery
The business knowledgebase underlying the cognitive enterprise, as explained in the discussion that follows, ensures that customer and, in general, stakeholder value delivery is integrated into the cognitive enterprise DNA. Enabling customer and general stakeholder value delivery is based on:
Formal architectural mappings of customer, partner, and internal stakeholder value delivery

Highly automated, rationalized, and work-optimized value streams, enabled by formal capability reuse and automation

A business ecosystem that exposes formal points of stakeholder engagement, highlighting where technology may augment or replace human resources
The cognitive enterprise ensures that efficiency and effectiveness are always tempered and balanced with a high priority on customer value delivery.
[For more from the author on this topic, see "The Cognitive Enterprise: Envisioning the Business of the Future."]