5 Keys to Enabling a Digital Shift
Posted June 11, 2020 in
Business Technology & Digital Transformation Strategies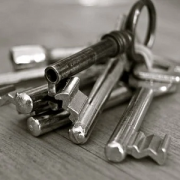 A digital company makes use of digitalization in a way that increases its value. Achieving this requires a holistic approach, which covers:
The business model

Processes and organization

Digital enablers (e.g., data and technology)

Employee skills and company culture
Equilibrium needs to be found for each category. The right degree of digitalization is the degree that optimally supports company goals. Most companies have many digital initiatives running, but several may be disconnected from corporate objectives. Finding out which initiatives add value and contribute to company goals is key to finding the digital equilibrium.
But how can companies start the digital shift? Moving from a few digital "lighthouses" to a digital company brutally reveals the complexity that every large corporation has accumulated over many years. To get some tangible impact, a lot of groundwork needs to be done. Many legacy companies also need to overcome severe structural obstacles. In Germany, for example, a logistics company wanted to equip its vehicles with GPSs and gather data to give customers better estimates of delivery times. However, employee representatives saw this as illicit staff surveillance and prevented it.
We also witness a lot of "human interference" by employees or units that fear they will lose their power or status to new departments, or even to computers. In some cases, especially in manufacturing industries, employees are so trained and focused on continually delivering the highest-quality products, that the digital concept of failing and testing until a solution is established is against their very nature. In those companies, the only way to begin the digital shift is to start small and analyze where the most benefit is to be expected. On top of that, they need to heavily invest in digital competencies in these areas, as well as in changing overall company culture to make it more open and adaptive.
To help traditional organizations deliver digital shifts and achieve equilibrium, we have identified the following five key aspects that need to be incorporated into strategy and execution.
1. Worry About Getting the Data Before Introducing the Technology
Digital shifts are mainly driven by new digital technologies. This means staying on top of the latest innova­tion is a basic requirement for all other initiatives. However, mastering most of those new technologies requires reliable data, which is a problem in many companies today. A good example is when a company employs artificial intelligence within some of its processes. First, it can prove to be very difficult to collect and access certain data pools; second, the quality of data is still a major concern to many legacy companies. While human beings are often able to interpret fuzzy or even false data correctly, computers are not. Defining good data structures and supplying high-quality data is therefore a crucial foundation for successfully introducing new digital technologies.
2. Reengineer Processes; Don't Just Digitalize Them
One core task for a company when digitalizing its value chain is to digitalize its processes. This is the biggest driver for efficiency gains, as well as for forming the basis of new products and services. However, with many successful traditional companies, a lot of processes are driven by pre-digital ideas combined with some digital aspects. This results in gaps and a need for manual "repair steps" to patch processes. Many company processes would benefit from high automation with the least human interference possible — but achieving this often requires processes to be redesigned end-to-end, with clear focus on external or internal customers. Standardization is also key to establishing digital processes, which has more to do with focusing on the groundwork than with simply introducing digital technologies. Reengineering also must incorporate the previously mentioned acquisition of data, its analysis, and related value-adding process steps.
3. Smash the Silos
Another important pillar in realizing a digital shift is to invest in the company's governance and organiza­tional setup. Functional silos can be one of the biggest obstacles to digitalizing companies. End-to-end processes need to be the main drivers for creating the organizational structure. In the case of purely digi­tal companies, this is built around the products delivered to the customer, not the functions behind the delivery. As part of this, the organization needs to be set up in a way that encourages collaboration, with clear focus on results and benefits. Building teams dynamically, with focus on the product, is a way to move forward and strongly supports the digital shift. Even though it is simple to form virtual teams, we have found that companies realize the highest impact when these are colocated. Another important success factor is to offer a lot of freedom to the teams and let them self-organize. However, this freedom does have limits — a small number of strict boundaries and guidelines should be defined, with teams free to operate within them.
4. It's All About the Business Model
In the digital age, the business model moves center stage as companies innovate around how they offer value to their customers, the ways they have established their value chains, and, in many cases, how they have set up their revenue models. Two trends have accelerated this change: (1) customers now have a stronger role in the value creation of companies; and (2) the range of potential business models is increasing through the advent of digital technologies and collaboration with digital companies or startups. New business models also need to complement existing ones if they are to offer full customer journeys, providing the client with an end-to-end experience. In the digital world, they also need to be flexible enough to adapt to changing environments. This is a big change — for most traditional companies, business models have been static for long periods. However, these are now in constant motion and should be expanded and reevaluated regularly.
5. People First, Technology Second
Employees play a key — if not the most important — role in realizing the digital shift. If traditional com­panies do not manage the transition process for their employees and take them along on their digital journeys, employees can end up being one of the biggest obstacles to becoming (more) digital. Digital and IT competence therefore not only are required within IT departments, but also form an integral part of core business processes and require all employees to develop their IT skills. Thus, today's workforce needs to be more flexible and willing to invest and develop their capabilities constantly. In this environment, employees take on more responsibilities, but in return are more demanding, selecting their employers based on the working environments they provide. The new leadership style required for the digital shift will be one of empowerment and servant leadership to enable employees to grow and thrive. In a world where it has become more difficult to switch off due to constant exposure to emails and apps, work-life balance will also be a decisive factor when staff choose employers.
[For more from the authors on this topic, see "From Digital Shift to Digital Champion."]
---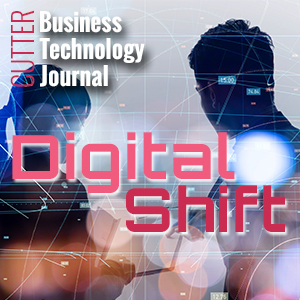 Digital Shift
The five articles in this issue of CBTJ cover a wide range of issues relating to the digital shift — from securing executive-level buy-in during the transition and overcoming organizational/cultural inertia to creating a holistic overview of the enterprise and mapping the digital value-creation process. Available for purchase in the Cutter Bookstore. Cutter Members and Subscribers access here.