AI Banking Initiatives in India
Posted May 15, 2018 in
Data Analytics & Digital Technologies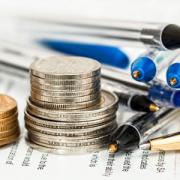 A growing interest and increasing initiatives to introduce artificial intelligence (AI) in banks reflect the need in today's business environment to stay competitive and enhance customer satisfaction. In this Advisor, we highlight a few AI applications that Indian banks have implemented to enhance customer experience. According to AI market researcher TechEmergence, the impact of AI on Indian banks is in the areas of real-time feedback solutions, chat assistants, robotic process automation (RPA), and natural language processing (NLP) apps.
HDFC Bank's Chatbot "Eva" to Address Customer Queries
Indian banking firm Housing Development Finance Corporation (HDFC) has launched AI-based chatbot "Eva" to handle customer queries. This chatbot has addressed more than 2.7 million customer queries and has interacted with more than 530,000 unique users since March 2017. The electronic chatbot can assimilate knowledge from thousands of sources and provide answers within seconds. With the help of this chatbot, customers can receive product and services information quickly. In addition, HDFC Bank is experimenting with an Intelligent Robotic Assistant (IRA). The bank hopes to use the IRA to create a robotic help desk to guide customers to relevant counters. The main advantage of using robotic assistance is a reduction in repetitive work for employees.
SBI Intelligent Assistant for Real-Time Feedback Solutions
The State Bank of India (SBI) uses AI-based real-time feedback solutions on customer satisfaction to gather feedback from branch-installed cameras that capture customer facial expressions. This solution provides immediate feedback on whether the customer is satisfied. This helps gauge the effectiveness of the service provided based on the feedback captured. For ethical consideration, SBI has sent a disclaimer to customers to explain that this feedback is captured for internal training and quality purpose only. In addition, SBI has launched the SBI Intelligent Assistant (SIA), an AI-powered chat assistant that provides instant answers to customer queries. This chatbot has responded to millions of queries and can respond to 10,000 inquiries per second.
ICICI Bank's Software Robotics and Chatbot "iPal"
Software robotics facilitate human-robot interactions to automate and perform repetitive, high-volume, and time-consuming business tasks at the Industrial Credit and Investment Corporation of India (ICICI) Bank. These robots can execute data entry and validation, automated formatting, text mining, workflow accel­eration, reconciliation, and currency exchange rate processing. In addition, ICICI has launched an AI-based chatbot ("iPal"), which has interacted with 3.1 million customers and has answered 6 million queries with a 90% accuracy rate. The chatbot helps distinguish between customer (i.e., those that purchase a product for individual consumption) email and distributor (i.e., those that purchase a business pack to sell to other independent distributors or customers) email, thereby reducing the time it takes to process the status of transactions.
Axis Bank's NLP-Enabled App for FAQs
Axis Bank has launched an AI and NLP-enabled app to answer frequently asked questions. The bank has implemented AI across 125-plus processes and cognitive automation for 90 processes, significantly reducing response time to customer queries. The bank uses RPA for such processes as account maintenance and servicing, loan disbursements, bulk transactions, and ATM support to reduce turnaround time. RPA reduces cost, minimizes human intervention in the execution of tasks, and increases efficiency.
[For more from the authors on this topic, see "Transforming Banks Through AI."]