Building New Business Models with Blockchain
Posted May 9, 2017 in
Data Analytics & Digital Technologies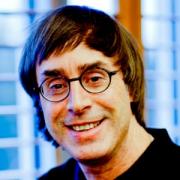 According to the latest findings from Cutter's blockchain adoption survey, the main benefit organizations seek to achieve from using the technology is the ability to create new business models — particularly by exploiting blockchain's capabilities for optimizing contract management, financial transaction management, and identity management.
These survey findings are awesome — not just for their useful stats regarding blockchain adoption and issues, but because they really get you thinking about what a technology like blockchain has to offer.
To be sure, many organizations will initially use blockchain to improve existing applications and processes, which is typical with any emerging information technology. However, I think we are poised to see some exciting new applications we never would have thought of before blockchain came along, and which will have the potential to upset some industries.
Probably the best recommendation I can give right now is for organizations to view blockchain as an enabler or "enhancer" of several different promising technologies that are experiencing adoption in the enterprise. These include cloud-based services, big data analytics, the Internet of Things (IoT), AI (e.g., rules, cognitive and machine learning), and, of course, mobile and social.
Organizations should examine how they can employ blockchain as a mechanism to make it more practical to utilize these technologies, and apply them in ways that allow for more openness and transparency, as well as creating trust that will also serve to enforce security and privacy among the various stakeholders in transactions and processes. And think beyond the usual fintech scenarios to environments like supply chains, digital marketplaces, insurance, non-traditional trading (e.g., art, games, sports), manufacturing, retail, construction, facilities management, transportation, government, and so on.
Smart contracts — self-executing and self-enforcing programs consisting of business rules and digital contracts encoding the terms of agreement among participants pertaining to the business taking place on the blockchain network — are seen as particularly attractive because they can improve business efficiency due to their ability to allow different participants on the blockchain to conduct business with each other while reducing or eliminating the need for middlemen or intermediaries (e.g., banks and trading companies).
This ability to limit the reliance on middlemen has the potential not only to optimize transactions and processes in existing business environments but also to lead to the development of new, industry-disrupting models and applications. We are seeing signs of this already.
For example, Arcade City is a ride-sharing service similar to Uber or Lyft. But instead of having a centralized organization that acts as an intermediary between the drivers and riders — and which sets the prices for rides and how much drivers can earn, and so forth — Arcade City takes a blockchain approach (using the Ethereum blockchain platform) where the drivers and riders can agree to their own rates. Drivers can also accept payments on their own. They pay a monthly fee to use the Arcade City service app (see Figure 1).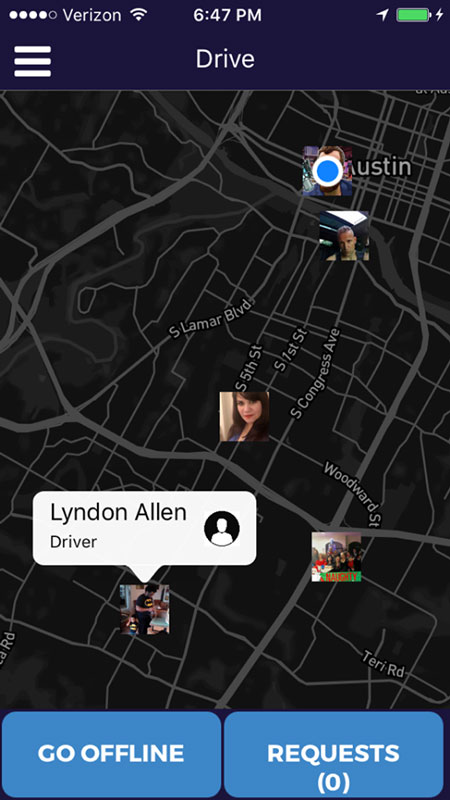 Figure 1 — Arcade City App in Austin, Texas.
 
It is also not too difficult to envision a blockchain-based service that would similarly enable people looking to rent out accommodations to deal directly with those seeking a place to stay. Thus, if I want to rent a cottage on the West Coast of Ireland this summer, I can deal directly with Ian who has such a place to let — all without needing to go through a centralized "middleman" like AirBnB.
Of course, there may be various reasons why a blockchain-based peer-to-peer ride-sharing or accommodation-sharing business may not be able to compete with an "established" company like Uber, Lyft, or AirBnB. On the other hand, this is a pretty interesting proposition, because it means that businesses like AirBnB, Uber, and Lyft — which are major industry disruptors in their own right, and which have only been around for 10 years or so — could find themselves facing serious competition by leaner, more streamlined companies.
These are fairly obvious examples of how blockchain-based companies could have an impact on established industries, but I think they help spark the imagination for what might be possible.
I also believe the IoT offers a lot of opportunities for employing blockchain. The IoT provides the ability to make almost any product — ranging from consumer electronics, luggage, ovens, cars, recreational vehicles, and even houses and apartments to shipping containers and complex industrial machinery — like generators, milling machines, and earth-moving equipment — a connected one.
More on Blockchain
If your organization has a Membership/license
to Cutter Consortium, just
log in
to access your content. If your organization has a Membership, but you do not have an account, please
register
, and we'll activate your license.  
If you registered for Guest access, only select content is available. Please contact us for access to a specific article.
Using blockchain, an organization can capture all sorts of information regarding the connected product and its associated user (e.g., end user and/or business) and have it "follow" the product around and provide continual updates via sensors and the IoT network. Information like warranties, usage and service stats, exceptions, violations, defaults, and so on, would be available to those stakeholders (and only those stakeholders) associated with the product or service. I think we are going to see some very innovative IoT-blockchain scenarios. And it's happening now. For example, I have heard that in Sweden they are considering building blockchains for every flat and house so that there will be an entire overview of the mortgages and securities and so on associated with a building.
The bottom line is that although organizations will initially want to use blockchain to optimize existing applications/processes, they should also be thinking about new business models that could potentially change their industries. Even if your company does not foresee developing such applications itself in the near future, you should be considering how some existing player or startup could come along with a competing blockchain-based service.
Finally, I'd like to hear your opinion on blockchain's potential — especially the likelihood that it could shake up entire industries or lead to new business models and opportunities. You can comment at the link below, email me at chall@cutter.com, or call +1 510 356 7299 with your comments.