Business Architecture Framework for Digitizing Business
Posted January 4, 2017 in
Business & Enterprise Architecture
Business architecture provides a holistic business perspective of a business ecosystem based on a clearly defined, time-tested framework. The business architecture framework shown in Figure 1 was adapted from A Guide to the Business Architecture Body of Knowledge® (BIZBOK® Guide) and represents core and extended business architecture domains. Core business architecture domains include capabilities, value streams, information, and organization. The extended view of business architecture, also shown in Figure 1, includes strategies and policies that drive actions and investments, external and internal stakeholders that receive and participate in value delivery, the products and services a business delivers, the initiatives in which a business invests, and the metrics that enable business performance management.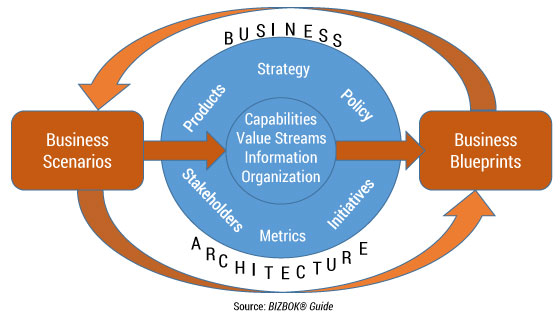 Figure 1 — The business architecture framework.
 
As seen in Figure 1, these business architecture perspectives are formalized in a centrally defined knowledge base, a rich repository of cross-functional business knowledge, represented by the business architecture. A given program, planning team, executive, manager, or business analyst can selectively and systematically view this information based on the business scenario or scenarios in play. Digital transformation is one such scenario, but as with most scenarios, it does not stand alone.
For example, one can hardly consider digital transformation in the absence of customer experience. Fortu­nately, business architecture is scenario-independent, which means that a centralized business knowledge base applicable to digital transformation would similarly benefit customer experience, mergers, investment analysis, and a cross-section of other scenarios. This single source of business knowledge enables digital transformation efforts to align goals, deliverables, and investments with other initiatives, ensuring that digitization concepts infiltrate a business as a whole.
Figure 2 shows the business architecture framework against the backdrop of the business operating model. It is important to differentiate between the business architecture, which is value-oriented and capability-centric, and the operating model. The operating model is defined as "an abstract representation of how an organization operates across a range of domains in order to accomplish its function." The operating model is more specific as to how things are done, oftentimes represented by business processes and technology-oriented perspectives. The operating model can also include alternative perspectives such as event and decision models that represent how work is done.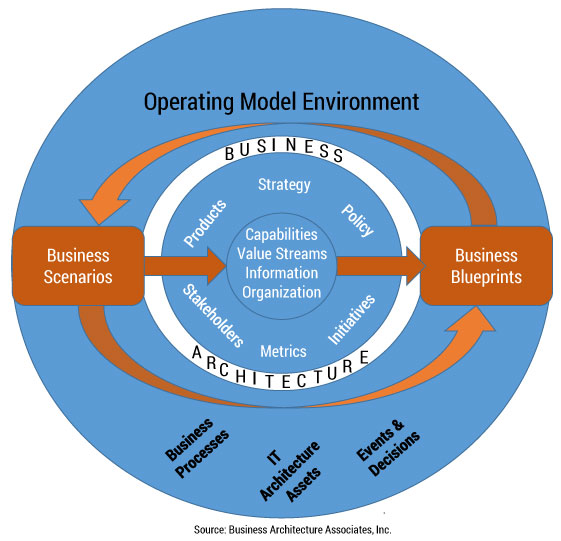 Figure 2 — Business architecture's connection to the business operating model.
 
The operating model concepts shown against the Figure 2 backdrop are not intended to represent an all-inclusive set of disciplines, but rather to identify high-profile examples found in most organizations. When formally linked to the business operating model, business architecture enables business planning and transformation regardless of operational representations and deployed technologies.
For example, business architecture provides insights into where various capabilities are automated, how well they are automated, where they are redundantly automated, and where no automation may exist at all. This is possible because capabilities define what a business does, not how it is done. Capabilities are consistent, nonredundant, reusable, and largely immune to changes in operational deployment approaches and technologies. If a business leverages business architecture to target a series of process improvements, the capability map can reflect these improvements through heat mapping and related metric adjustments. The capabilities themselves, however, remain constant, providing a baseline for business transformation, including pinpointing required changes to a business operating model.
Figure 3 represents a specialization of the business architecture framework against the backdrop of what may be termed "continuous digital transformation." The use of this term reflects a philosophy in which digital transformation is not simply a single initiative, but an adopted philosophy that permeates every planning effort, program, and investment. Business architecture provides the holistic foundation to ensure that digital transformation is considered for every applicable aspect of stakeholder value delivery and business capability across the business ecosystem.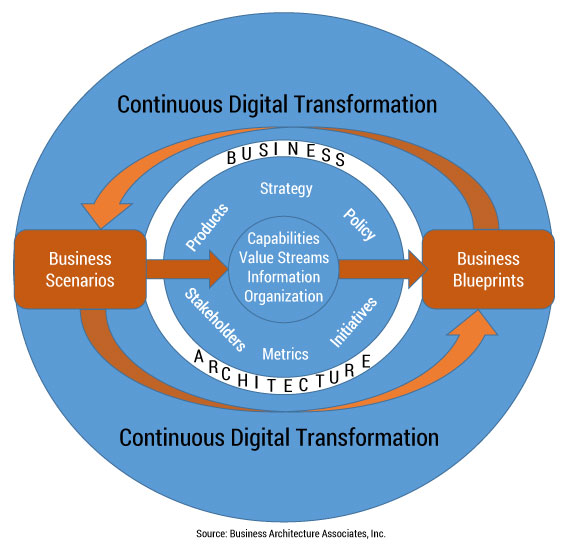 Figure 3 — The business architecture framework and continuous digital transformation.
 
The Figure 3 framework places digital transformation in a business perspective that incorporates strategy definition, through initiative delivery, framed by capabilities, value streams, information, and organization perspectives.
[For more from the author on this topic, see "Leveraging Business Architecture to Digitize Business."]