The Cutter Edge: Accelerating Product Time-to-Market, Data Democratization Challenges, Industrial Agile Webinar
Posted January 29, 2019 in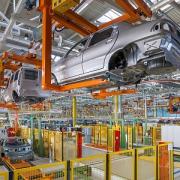 29 January 2019
Welcome to The Cutter Edge. In each free issue, you'll find research, insight, and advice crucial to helping you navigate the spectrum of challenges technology change brings.
New from The Cutter Edge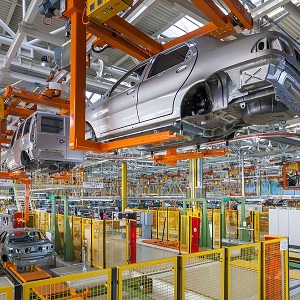 Why does it take so long (years, even decades!) to get a new product out of the manufacturing plant? Learn how to drastically reduce that time to delivery by applying Agile principles to physical product development ... More.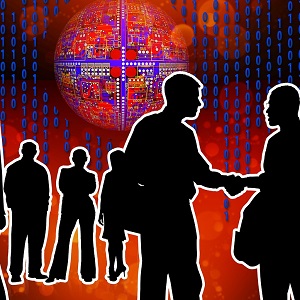 Data democratization is about providing equal access to everyone — level­ing the playing field between parts of the organization so that all parties can get access to the data. Sounds easy right? Unfortunately, it's not so straight-forward ... More.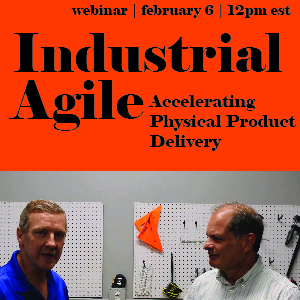 Join Hubert Smits and Peter Borsella on February 6 at 12 pm EST, and learn how to apply the core Industrial Agile Framework concepts to physical product delivery to enable continuous adaption throughout the value chain. Register now!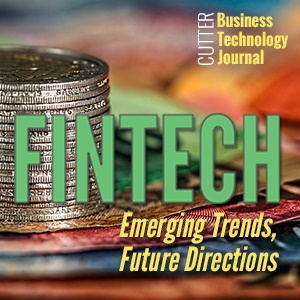 This latest Cutter Business Technology Journal explores the strategies, technologies, and opportunities driving the fintech revolution! For more information or to order this report (Save 20% with Code FIN20) — visit the Cutter Bookstore.
---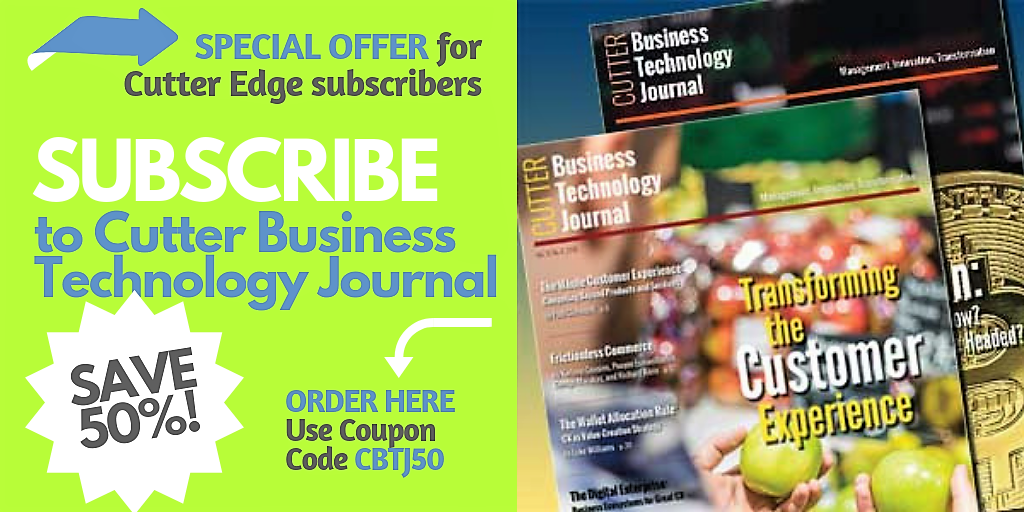 ---
The Cutter Edge is a free biweekly email service that gives you information and advice that you can put to work immediately for your organization. Issues are written by Cutter Consortium's Senior Consultants, Fellows and journal authors.