Cutter Edge: Looming Threats in Cloud Computing
Posted December 15, 2015 in
Business Technology & Digital Transformation Strategies
---
Welcome to The Cutter Edge. In each free issue, you'll find research, insight, and advice crucial to helping you navigate the spectrum of challenges technology change brings.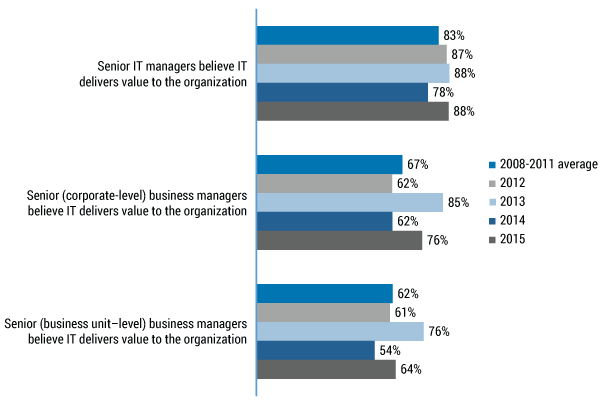 Figure 1 -- Respondents who agree or strongly agree that managers believe IT delivers value to their organization.
According to Dennis Adams who has analyzed Cutter's IT budgeting survey for the past 10 years, IT managers believe thatsenior corporate-level managers and senior business unit–level managers regard IT as a partner. But he identifies an area for concern "in the steady difference over time between what senior executives and business unit executives see as the value of IT. In each survey, the manager of a business unit, presumably that leader closer to the customer (or to the product) than the senior executive to which he or she reports, appears to be slightly less satisfied with the value that IT delivers. More ...
* Excerpted from "
IT Budgets: A Decade of Data
," (

) 
Cutter Benchmark Review
 Vol. 15, No. 2
Spotlight on Rob Austin



Cutter Fellow Dr. Rob Austin, who specializes in the management of knowledge-intensive activities with a focus on innovation, practices what he preaches.

Read about Rob's latest "grand experiment" in this Financial Times article and the recent award he received for the leadership course he helped develop.