The Cutter Edge: Using Business Architecture to Facilitate Strategic Planning and Deployments
Posted September 20, 2016 in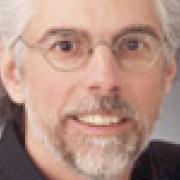 20 September 2016
Welcome to The Cutter Edge. In each free issue, you'll find research, insight, and advice crucial to helping you navigate the spectrum of challenges technology change brings.
 New from The Cutter Edge
by William Ulrich, Senior Consultant, Cutter Consortium
Due to its ability to view an enterprise through a common lens, business architecture offers unique insights into the impact and viability of various business strategies and requirements. More ...
---
DevOps is more than a set of tools and scripts used to make software operations easier within a software engineering group. More ...
---

Register for the premier business-technology event of the year – SUMMIT 2016 – and Save $200 off a single seat with Coupon code SUMMIT2016 or bring a colleague and Save $700 off both seats using Coupon Code BOGO16! Register today!
---

Get affordable online access to Cutter's vast research library. Subscribe to individual libraries or all 5! Stay current and solve all your business-technology challenges! Find out more or subscribe now!
---

Share your insight by participatnig in our data-centric security practices survey and receive a $50 Cutter Bookstore voucher with our thanks! Take the survey.  
---