Using Business Architecture to Facilitate Strategic Planning and Deployments
Posted June 29, 2016 in
Business & Enterprise Architecture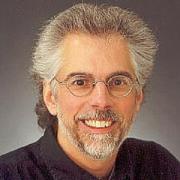 Due to its ability to view an enterprise through a common lens, business architecture offers unique insights into the impact and viability of various business strategies and requirements. For example, a commercial insurance company had just completed several mergers and wanted to align claims handling across product lines and business units. A customer of this company can have several types of insurance products that originated with pre- and postmerger business units. Management wanted to provide a common point of customer contact for premium customers along with streamlining escalation and processing procedures across product lines and business units. Figure 1 views this challenge from an end-to-end customer perspective using a Manage Claim Request value stream.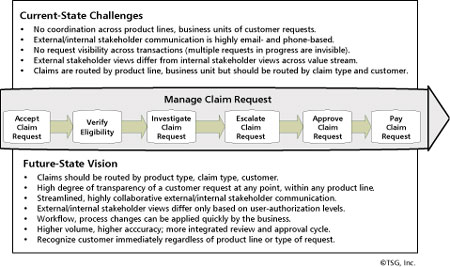 Figure 1 — Value stream view of business challenges and future-state business vision.
Claims within this organization, regardless of type, should move through common stages for intake handling, validation, processing, and issuance. Yet in practice, the company processes claims through numerous redundant, disconnected, and often conflicting processes. While customers view the company as a single insurance firm, this firm has many different, often conflicting, and nontransparent views of the customer. This is because redundant business units employ cumbersome, poorly aligned approaches that rely on independent application software, databases, and desktop software.
The future-state vision, shown along the bottom of Figure 1, involves common customer recognition, eligibility analysis, routing, processing, escalation, approval, and payment for a claim. This shared vision of the "customer experience" that crosses all business units and product lines provides a common framework from which all planning, business process, case management, and workflow deployment discussions flow. This vision establishes a foundation for various planning options, as follows:
Facilitates prioritization of an overall strategy, approach, and implementation roadmap that provides a common experience for all internal and external stakeholders.
 
Reduces dependencies on redundant, inconsistently deployed business processes to a more stable approach that manages a claim as a case file that can move seamlessly across and between a series of value stages.
 
Provides a pinpoint investment focus for all business capabilities, which in turn is used to derive a common data architecture as well as application/service automation deployments.
We can clarify each of the above points by way of example. To begin, the stakeholder experience of this company varies based on the product line, business unit, system, process, or task involved. In addition, internal stakeholders have one view, while the customer has another. There is little visibility or continuity among stakeholders or across product lines. Business process streamlining and "lean" efforts were used to make each individual path more efficient, but did little to address cross-product line, cross-stakeholder challenges. Efforts to align cross-functional business capabilities and stakeholder experience across a business have largely fallen flat. The value stream concept allows an organization to identify new and unique ways to align stakeholder experience and business capabilities across complex ecosystems by providing a common focal point for all business and IT-related alignment activities.
The second point involves the need to improve how stakeholders can move seamlessly across the value stream. Rather than relying on a series of complex, fragmented processes that require extensive manual intervention or "hidden" desktop tools, the business planning teams envision a future state where a claim case file moves seamlessly and transparently through a series of stakeholder in-boxes based on the changing state of a given claim. This "case management" concept removes the manual intervention and hard-coded decision logic that stymies efforts to align customer experience across product lines and business units.
Finally, business capabilities that enable each stage of the value stream play an essential role in ensuring that the underlying data and application architectures fully support the overall business vision. The capability map, introduced in the Executive Update, "Business Architecture: Part I — Why It Matters to Business Executives," is a required prerequisite for ensuring that underlying data and application architectures are transformed in line with the value stream vision. 
[For more from the author on this topic, see "Business Architecture: Part II — Business-Driven Transformation Strategies, Roadmaps, and Funding Models."]