Why the Auto Industry Must Take Action Now, the Digital Twin Revolution, more!
Posted March 9, 2021
| Industry | Technology |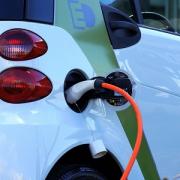 Welcome to The Cutter Edge. In each free issue, you'll find research, insight, and advice crucial to helping you navigate the spectrum of challenges technology change brings.

Explore what the state of the automotive industry might look like post-pandemic, what actions carmakers should take now, and why manufacturers, dealers, distributors, OEMs, and the supply chain need to make bold decisions to prepare for a "new normal". More!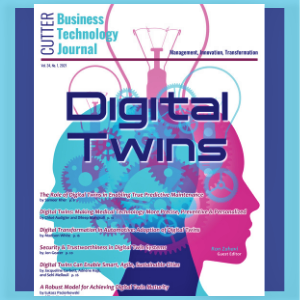 Digital twin technology is nothing short of revolutionary as it enables innovation and faster time to market, cost and time efficiencies, and opportunities for businesses to meet the challenges of the 21st century. More!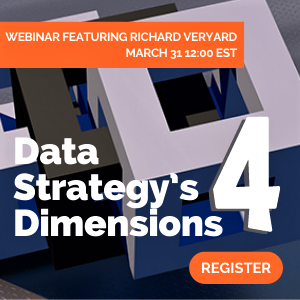 In our March 31 webinar, Richard Veryard will explain the four dimensions of data and why they are critical to achieving information superiority to give your business both an operational and strategic advantage. Register now!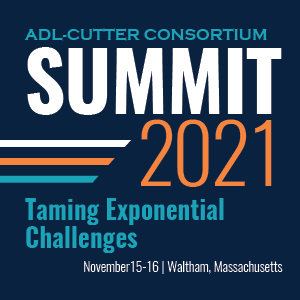 Summit 2021 is built to give you insight into and mastery of key capabilities your organization needs to succeed in an era of exponential change. Super early registration savings end Friday 3/12. Use code SUPEREARLY and save $800 on one seat; BOGO2021 lets you bring a colleague at no charge. Register!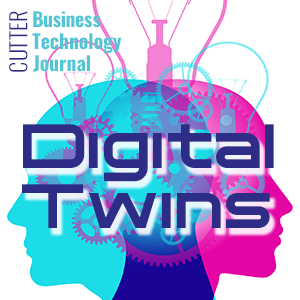 This new issue of Cutter Business Technology Journal explores the strategies, challenges, and industry applications of this game-changing technology. Order this report from the Cutter Bookstore and save 20% with Code DT20!
The Cutter Edge is a free biweekly email service that gives you information and advice that you can put to work immediately for your organization. Issues are written by Cutter Consortium's Senior Consultants, Fellows and journal authors.