Cutter Formalizes Focus on Leadership, Technology, Sustainability
Posted January 10, 2022
| |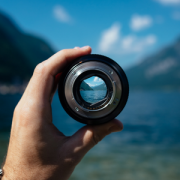 For more than 35 years, Cutter has been delivering unbiased insight on the issues that matter most to business and technology professionals. As those issues evolved over time, so have our practice areas.
As a global community, we are again experiencing a business and technology management evolution. The pandemic, amplified by leaps in technology, has led to another shift in business thinking. As a result, we have refocused and renamed our practices. You may not notice a great shift in content, since it's been organically shifting in these new directions for the last year.
Here's what this means to you:
We have changed our practice areas to Leadership, Technology, Sustainability, and Industry. [more] 

Amplify is the new name of Cutter Business Technology Journal. [more] 

You'll still receive email Advisors and have the same access to cutter.com. [more] 
In 2022 you'll find content in four refocused practices:

Leadership. We are seeing a greater need for new leadership and management priorities, skills, and perspectives. In all cases, agile leadership – the ability to respond quickly and effectively to change — is essential. Today's most successful leaders are cognizant of new workforce drivers, from purpose-driven missions to understanding the benefits of an authentic commitment to diversity, equity, and inclusion. Cutter's new Leadership practice is where you'll find emerging insight and guidance on this vital topic, along with relevant content formerly housed in the Business Technology & Digital Transformation Strategies and Agile practices.
 

Technology is at the heart of nearly every enterprise, enabling new business models and strategies, and serving as the catalyst to industry convergence. The multitude of technologies are interrelated. Just as organizations need to address technology as a whole, rather than in siloed development or implementation, Cutter will address technology inclusively via its Technology practice, which will include relevant content from the former Data Analytics & Digital Technologies, Business & Enterprise Architecture, and Agile practices.
 

Sustainability has risen to the top of the business agenda, with a combination of technology, financial backing, and greater government and consumer pressure making it an imperative for every organization. Our new Sustainability practice will bring you the cutting-edge thinking of leading academics and practitioners globally on sustainability challenges and solutions, from strategy to governance, management to implementation. You'll also find select content from the Business Technology & Digital Transformation Strategies and Business & Enterprise Architecture practices here, as well as articles on sustainability that were recently published in Cutter Business Technology Journal.

Industry Industry boundaries are blurring; industries are converging. It's more important than ever to pay attention to what's happening across sectors. Here you will find content published in our other three practices that is specific to industry applications, providing a foundation to look at your business in a new light.
Amplify
Cutter Business Technology Journal has always been a vehicle to amplify the voices and advance the thinking among experts and practitioners around the business and technology topics that matter most. With its new name, a verb: Amplify, the journal will continue to highlight opinions, both concurring and dissenting, about a different issue each month. From issues such as cybersecurity to mobility, from the latest machine learning trends to overcoming hiring challenges, Amplify provides a foundation of unbiased research and opinion to help you form your organization's own opinion, practices, and policies.
How Your Subscription Will Change
What do you need to do? No action is required. Though recategorized, all the research that is currently on cutter.com will remain there and will be fully searchable.
The Leadership, Sustainability, and Technology practices will include a bi-weekly email Advisor. The Sustainability Advisor will be delivered every other Wednesday; the Technology Advisor on alternate Wednesdays; and the Leadership Advisor will arrive every other Thursday. As part of your subscription, you'll automatically get email delivery of all three Advisors. (You can change the selection of Advisors you receive at any time.) If you don't already get Advisors, you can now subscribe.
Advisors will also be posted in their practice areas on cutter.com, as will monthly issues of Amplify and periodic Executive Updates. You'll continue to receive our twice-monthly digest of recently published content, so you don't miss out on any new research.
What's Next?
Watch our events page for upcoming webinars and bootcamps. Programs will range from sustainability themes to creating an ambidextrous organization, from developing an inclusive workplace to building an agile enterprise, from business models to using AI for product development.
We're here for you if you have any questions. You can contact us at service@cutter.com, message us on LinkedIn, DM us @cuttertweets, or call +1 781 648 8700.