Cyber Resilience & Countermeasures — Opening Statement
Posted February 10, 2022
| Technology | Amplify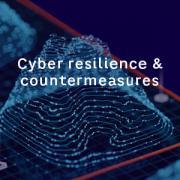 This inaugural issue of Amplify was carefully organized to encourage dialogue on cyber-resilience strategies and countermeasures. This discussion is extremely relevant, since there is more disruption than ever before, and the truth is that no device is secure! A solid understanding of both risk and resilience is a critical element in every organization's cybersecurity plan.
Not a Cutter Community Member?
Sign up today to read this and all other articles.