A Design Thinking Approach to Smart Automation
Posted September 11, 2019 in
Business & Enterprise Architecture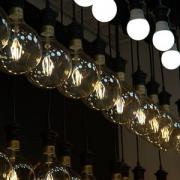 An understanding of the interplay of human users with automation, the underlying system actors (business applications, data, etc.), the business process, and the overall value chain is complex. What better way to keep human users at the center of auto­mation design than the use of design thinking? Design thinking has already been established as the best way to create solutions for wicked problems that cannot be solved by reasoning alone. By adapting design thinking for smart automation, we can analyze the problem space better and incrementally improve on the solution, moving toward success while considering human factors. The design thinking process has five stages: empathize, define, ideate, prototype, and test. Let's investigate how we can adapt it for smart automation initiatives.
Not a member?
Gain Access to the Cutter Experts today —
register now to read select open-access articles.