Equity & Equality Start with the Right Workplace Culture
Posted July 13, 2023
| Leadership |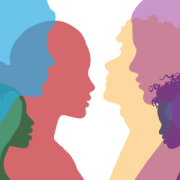 Broken. That is how I describe our staffing company's culture in 2017. That's because in 2017, we hired 1,600 people, and 1,100 of them quit. Actually, quit is the wrong word. They fired us.
And that's just the people we hired that year. Our overall company turnover had skyrocketed to 65%. Yes, you read that right. We're not proud of it, but we own it. Having a broken culture was bad for the people working there; it was also expensive and bad for business.
The million-dollar question is: "Why did so many talented, hardworking people 'fire' us in 2017?" It's simple. They had lost their way. They did not feel like they mattered. As a company, we lacked the company values that we could believe in that would guide our decisions and actions. We lacked a unified purpose. We also lacked an effective way to develop and grow our people at scale. Furthermore, we lacked diversity — in every way. Diversity of cultures, ethnicity, and perspective, to name a few.
If there was any good news, it's that we knew we had to change by transforming our culture, and we knew we had amazing people. We got to work, starting with taking down our existing company values (our eight core principals) because they were hollow words on a wall. We got honest and real and replaced them with five shared values that represent the company we wanted to be:
Everyone matters.

We take care of each other.

Leadership is here to serve.

High character and hard work above all else.

Always know where you stand.
Every organization in the company was empowered to get together to create a sixth shared value, one unique to each group. Allowing each unit to craft its own sixth value would help ensure it would live out that value every day.
From that moment on, we made a promise that our shared values would never become just words on a wall and that they would lead our cultural transformation. To fulfill that promise, we have operationalized the values, weaving them into everything we do. This includes how we take care of our people, our clients, and our consultants; how we interview, hire, develop, and promote; and how we onboard and train. We are also committed to putting our values first when we make big company decisions. 
Overall, we made a promise to root ourselves in what matters most: to grow our people personally, professionally, and financially, so they can be the "light to the world" around them. That might sound lofty — and it is. But it's real, and for our people, there's no better feeling than serving one another, our clients, consultants, and communities. That's what gets us out of bed every day.
ESG & Transformation
Creating equality and equity starts with the right culture. Our culture is the product of living out our shared values and is the foundation our house is built on. But you can't stop there. You must build on that foundation by listening, learning, and taking action to create programs that matter to your people.
Everyone matters to us, and we take care of each other. That meant going all in on environmental, social, and governance (ESG). We established programs like the Woman's Leadership Council, which is dedicated to empowering women as leaders. Today, more than 70% of our leaders are women, and that number is growing. The council has brought forward ideas, change, and perspectives that helped grow our company. This includes expanding our maternity-leave policy, offering paternity leave, and creating a Parental Program that offers strong support to our parents and advocates for fertility benefits coverage.
We also created a Diversity Council to cultivate and develop a culture of inclusion, and we've doubled our diverse hires since its inception. We developed a mentorship program called "Journey" focused on identifying future leaders from diverse backgrounds within our company. An executive mentor is assigned to each student, with the goal of helping every student rise to the next level so we can promote more diverse leadership. Half of the inaugural class has been promoted to higher-level roles, and we have since expanded this program.
We developed diversity, equity, and inclusion (DEI) training that's woven into our core curriculum through Insight Global University, our in-house training program. Systematically weaving DEI content into our training is helping our people understand the importance of DEI to our culture and business; our company's future leaders will be more well-rounded because of their DEI training. 
With our new long-term incentive (LTI) plan, every new employee receives US $5,000 worth of LTIs when they start. Those LTIs grow annually with the EBITDA growth of our company. We also formalized our ESG Executive Committee, which comprises 15 executives, including the CEO. The committee aims to ensure we're living out our values and purpose and that we know the status of our ESG goals.
Since rolling out our shared values and purpose and going all in on ESG, we've transformed our culture and our company. Turnover is down to less than 19%, our people are thriving, and our revenue grew from $1.9 billion in 2017 to more than $4 billion today. Our people stay because they feel cared for. They're engaged because they see a career path and know where they stand. Our revenue growth is proof that our approach is working.
When the pandemic hit, we leaned into our values and made the decision to promise there would be no layoffs. In fact, we continued to hire when much of the world did the opposite. Our company's mission positioned us to get jobs for people who had been laid off or forgotten due to the pandemic. We started to truly see the impact of being the light to the world around us through finding people jobs, which positively affected our local communities during a very difficult time.
[For more from the author on this topic, see: "How Culture Drives Equity & Equality."]