Flying Through the Fog: Aerial Drones in Supply Chain Delivery
Posted July 20, 2018
| Leadership | Technology | Amplify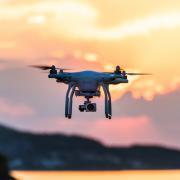 The authors address the criteria for operating unmanned aerial vehicles, or "aerial drones," in a fog architecture. The use of drones in supply chain delivery offers faster, more cost-effective delivery but also poses myriad concerns, ranging from collision to security risks, as well as regulatory concerns.
Not a Cutter Community Member?
Sign up today to read this and all other articles.