Improved Organizational Approaches to Strengthen Inclusion
Posted March 18, 2021 in
Business Technology & Digital Transformation Strategies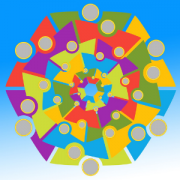 Both within the workplace and in society in general, we are witnessing an intense focus on diversity: the Black Lives Matter movement; the renaming of pro­fessional sports teams; "cancel culture" campaigns; a demand for more women in science, technology, engineering, and mathematics (STEM) disciplines; and hiring practices geared to ensure that a business's internal demographics more closely represent the demographics of the environment outside the business. On one hand, emphasis is placed on trying to find an appropriate balance across different forms of divers­ity within the workplace while, on the other hand, diversity can become a wedge driving us apart rather than bringing us together in some elements of society.
Diversity is easily measured, and we tend to create metrics based on easy measures rather than seeking out insightful and valuable measures. For example, we identify project success through the lens of "on time" and "on budget," instead of determining whether we have delivered the value desired. Merely being able to quantify that our organizations are diverse in no way achieves the outcomes we seek; rather, we need to leverage and manage all forms of diversity to bring us to the point of appreciative inclusion in the workplace. Appreciative inclusion goes beyond mere tolerance of diversity to recognize that, when harnessed, diversity can dramatically improve creativity and innovation, improve employee well-being and retention, and truly differentiate the organization — making diversity a strategic advantage.
Having diversity is a stepping-stone in the process of effective workplace inclusion, not a conclusion. Moreover, diversity and inclusion are very distinct ideas, though often misinterpreted. Diversity is a measure of how widely a group differs along one or more continuums, such as race, gender, age, experience, title, or a large list of other qualifiers; it is a met­ric. Inclusion, in contrast, is a set of practices, behaviors, and attitudes that allows us to leverage these various forms of diversity to make the organi­zation more effective, creative, and innovative, with a broader range of experience, knowledge, and per­spectives from which to draw.
To take the steps necessary to move the diversity and inclusion needle within organizations, we must first understand that organizations are responsible for the well-being and growth of their members.
Through the lens of the economy and employment, we view businesses and companies as organizations that offer goods and services. However, we barely talk about the significant role that organizations play in fostering the growth and well-being of employees. If all the people the organization promotes are similar (i.e., not diverse) and no one exhibiting diversity has had the opportunity to grow and advance, the organization is certainly responsible to explain this dissonance.
Human development is largely shaped by the systems and environments with which we interact. The first of these systems is our family, followed soon after by our experience in the system of educational institutions. We then enter the workforce, where we spend 30+ valuable years and large portions of our days, often not reaching our full potential. Therefore, organizational leaders need to understand their important role and responsibilities in shaping the development and growth of their employees. In other words, another important product of the organization, besides goods and services, is also its most valuable asset: its people.
When we are evaluating how dedicated organizations are to the growth and development of their members, we need to consider several questions:
What resources does the organization invest in its people to ensure they are developing the essential skills for global interactions?

To what extent is the organization willing to understand its blind spots?

What responsibility does the organization accept for creating leaders that add value, not only to the organization, but to society?

How much does the organization invest in creating a safe environment where people can bring their whole selves to contribute to the company's growth?
As leaders within organizations, it is essential to recognize that as soon as we hire someone into our workplace, we are responsible for that employee's personal well-being and growth. We must create an environment where that individual feels included and where it is safe to make mistakes and to challenge the status quo.
Second, we must understand the power organizations have in building culture. We must be careful that our organizational norms and rationales are not defined solely by the company founders and/or national norms and rationales. We have the authority and responsibility to learn from each other and develop new ideas about how to have a distinctive, unique culture that helps our company and our people succeed. The cultures that organizations build affect not only the organization's members, but also its customers, partners, communities, and other stakeholders.
A society consists of organizations. If each organization plays its part in creating diverse and inclusive environments, we can create a society that values differences and provides equal growth opportunities for all, regardless of age, sex, race, gender, socioeconomic status, mental health, or physical ability.
Third, we must recognize and understand the urgent need to develop our skills for interacting in a diverse environment. Due to the fast pace of globalization and expansion of technological communication, we are being presented with tools and environments that we often are not pre­pared to navigate. We do not have the skills required to use these new tools wisely, largely because change is happening at such a fast pace that we are not able to adapt organically. For this reason alone, diversity learning and training should be a mandatory, key component of every organization's onboarding process.
Finally, we must understand the importance of keeping our diverse teams engaged by constantly evaluating and readjusting our reward systems, recruitment systems, and policies to accommodate and appreciate individual differences. Doing so will encourage greater employee engagement and higher performance in the workforce. One of the main reasons we spend significant resources on employee training, benefits, performance management, and rewards but do not achieve an acceptable ROI for these efforts is that we develop recruitment and reward systems based on our own norms and standards with­out considering individual differences in motives, values, talents, and norms.
[For more from the authors on this topic, including practical steps for companies to make on their way to becoming a more transparent culture and an outline of the costs companies will inevitably pay for failed attempts and a lack of inclusion, see "Critical Elements for Effective Workplace Inclusion."]
Image by Gerd Altmann from Pixabay