Machine Learning and Business Processes: Transparency First
Posted October 10, 2019 in
Business Technology & Digital Transformation Strategies, Data Analytics & Digital Technologies Cutter Business Technology Journal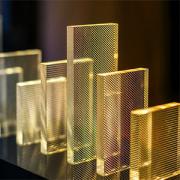 This article takes us to outer space (well, low Earth orbit, actually) to examine the issues around AI (in its ML incarnation) employed in a NASA system to track orbital debris. William Jolitz, the inventor of OpenBSD (open source Berkeley Software Distribution), makes the case for organization-wide awareness and alignment around ML and suggests that, like security, transparency cannot be bolted on later; it must be addressed at a project's origin.
Not a member?
Gain Access to the Cutter Experts today —
register now to read select open-access articles.