Managing the Risk Ecology: Creating Adaptable, Resilient & Ethical Organizations
Posted August 20, 2020
| Sustainability | Leadership | Amplify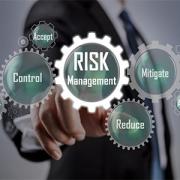 Cutter Consortium Fellow Bob Charette explores the current state of risk management in a world of repeated failures to adopt the lessons of the past, examining several of the most common ways in which risk management is failing and the reasons why. In his analysis, different areas of risk form a broader "risk ecology," in which risks interact in complex ways, and isolated analysis and manage­ment of each area has the potential to increase risk in unforeseen ways.
Not a Cutter Community Member?
Sign up today to read this and all other articles.