Q&A: What's Up and Coming with Blockchain?
Posted September 15, 2020 in
Data Analytics & Digital Technologies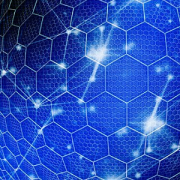 Advances in blockchain technology have been unwavering. Thanks to a slew of current and emerging trends, blockchain is now viewed as a mature and accessible technology and business solution for those seeking to make transactions with greater security, transparency, speed, efficiency, and cost savings. In a Cutter Consortium webinar earlier this year, Karolina Marzantowicz, Guest Editor of two Cutter Business Technology Journal issues on blockchain ("Blockchain: Here to Stay?" and "Blockchain: New Industry Trends, Developments, Use Cases"), revealed some new blockchain-based innovations — such as the growth of global blockchain consortiums, stablecoins, digital currencies, new service offerings from big tech giants, and decentralized finance platforms — that are revolutionizing the banking and finance industry by transforming both the business and consumer experience in positive ways.
In this Advisor, we share six questions asked at the end of the webinar that may help you in your blockchain journey.
Q: How will the project management discipline be affected by blockchain in the short and long term?
Marzantowicz: When we talk about project management in managing the implementation of the blockchain network in the enterprise market, it is different from traditional project management because we need to manage many companies at the same time. One blockchain consortium consists of many companies. In one project, there are a lot of stakeholders and many are direct competitors, so this requires project management skills of much more senior people, with extremely good soft communication skills. Moreover, it is critical that coordination and communication efforts during implementation and training occur in a smooth, consistent, and effective way.
So, what does it mean to project managers to implement blockchain networks? I think the effort in managing those networks — even during implementation — will be different than just maintaining one application on one system because you will have all those different stakeholders and different companies being co-owners of one solution. And the more companies, the stronger, more impactful the network will be. So, from a management perspective, it will require more than in maintaining and the development of a single system.
Q: It's great to hear that we're at the beginning of the golden age in terms of blockchain implementations, but is this global assumption similar for ESEE regions, or could there be any postponement?
Marzantowicz: I don't see any differences between the global market or some other geographies. This is at least my perception. Geography doesn't matter.
Q: Do you know of any examples where companies have said a current blockchain solution has saved their company money and efficiencies? It seems like everyone is exploring blockchain but haven't found a lot of success yet.
Marzantowicz: We are at the beginning of blockchain, and I think that where we can see the successes or some improvement of KPIs are from those big business consortiums; for example, for trade finance or supply chain. These consortiums are sharing how they increase the efficiency and how they lower the cost of the processing; for example, in documentation related to transactions between parties, how they shorten the processes between parties. I think that because we don't have global reach yet, adoption is slow. We can hear more about PoCs on small projects, more experiments, and prototypes, but for all those platforms with consortiums in production, they already have results. And I think that all of them are sharing the results, so it's easy to track them and see the benefits for each participant.
Q: What should HR people know about blockchain innovations to grow their function? Are there any business case studies in the people operations area?
Marzantowicz: Very good question. We had one use case described in Part I of the Cutter Business Technology Journal I guest edited on blockchain. From the HR perspective, some of the non-use cases and what blockchain can help to improve is the verification of your credit engines. Consider diplomas, for example. You have universities that publish their diplomas in the blockchain network, which means you cannot argue over the year or over titles; there are no doubts about this. There are also some similar networks related to references. During the recruitment process, the references are gathered through the blockchain network — they can be public, or they can be private — and they give a little bit more credibility about the person.
But we should also remember that blockchain is not for everything. If we have internal people operations, and we are not managing, for example, contractors, it's all about our employees, then probably general database or normal solutions are good enough. There will be no benefits from blockchain in this space.
Q: What types of applications are there where blockchain provides important advantages, and what types of conceivable applications where it might be used but probably not be significantly beneficial or cost effective?
Marzantowicz: If we have a use case where there is no other external party involved in the transactions we are doing in the network, then blockchain is really not a good solution. We should remember that blockchain has a lot of limitation, so it's not the Golden Rule, or the technology that will fix all problems of the digital economy. So blockchain is not recommended for all internal use cases. You can experiment with those use cases, but there will not be many benefits.
The bigger the network, the more participants, the more external parties you have, then the value is better. This is the main point to take into account when thinking about which use case is good and where you can get more benefits. So first of all, really try to find the use case where you have many participants — external participants — and where all of them contribute to the transaction — where they change something in the system, change the value — because if we have many external participants, but they only look and do nothing, then probably more traditional-based applications are good enough. Blockchain is more about connecting different parties and helping with the automation of the business transaction between different parties.
Q: Can you give any information on blockchain in the media and entertainment market, focused on advertising?
Marzantowicz: Media is interesting from the blockchain perspective. First of all, we can use blockchain technology for managing the digital rights in the distributed, decentralized ecosystem. And, as we see more and more content providers (especially individuals), this type of technology can help, particularly with credibility. In another example, we can use some of the cryptography that is in the blockchain to increase the privacy and anonymization of data; for example, by profiling users in advertising. Maybe not the whole blockchain but some algorithms related to privacy, like differential share privacy. Coming back to media itself, there are a few prototypes for how blockchain can help in addressing fake news, but it's not on the blockchain in those solutions. There is a lot of AI as well, so blockchain is more an immutable data store but not the main part of the solution to fight fake news.