Remote Detection and Treatment for Aging Brains
Posted October 9, 2020
| Leadership | Technology | Amplify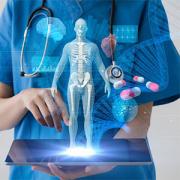 With a focus on brain health and neuroscience, Sean Lorenz describes how technology is helping us better assess our brain health journeys with remote detection, diagnosis, and treatment tools. Given the issues surrounding the COVID-19 pandemic, he explores the urgent need that requires the healthcare system to actively look toward telehealth and RPM.
Not a Cutter Community Member?
Sign up today to read this and all other articles.