Some Tools in the Toolbox: RPA, IPA, and COVID-19
Posted April 7, 2020 in
Data Analytics & Digital Technologies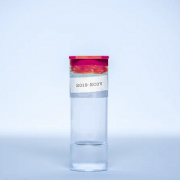 Hospitals, medical equipment providers, health insurers, government agencies, and other organizations are struggling with process management and information-processing issues that have been compounded by the novel coronavirus pandemic. Some of the more significant of these issues are:
Data overload. This involves processing the rapidly growing amounts of data generated by patients and others undergoing testing for COVID-19 and those receiving treatment for infection. It includes the processes associated with testing, analyzing, and distributing results among various healthcare organizations, researchers, public health agencies (e.g., US Centers for Disease Control and Prevention, state health departments) and others with a need to know. Further exacerbating the problem is that organizations are having to adapt their processes to comply with frequently updated government, healthcare, and scientific policies intended to combat the spreading contagion

Healthcare supply purchasing confusion. The pandemic has caused a mad scramble by healthcare providers and governments (at the national, state, regional, and local levels) worldwide to acquire and purchase medical equipment and supplies demanded by their respective health systems to fight the contagion (e.g., masks, gowns, gloves, ventilators).

Exceedingly high call/contact center volumes. This involves handling the deluge of phone calls and other requests for advice and information pertaining to COVID-19 (e.g., What are the symptoms? Should I get tested? Where should I go?).
Of course, most organizations (in general) experience similar issues at some time or another (e.g., during peak holiday shopping periods or when releasing new or upgraded products). But due to the severity of the pandemic, hospitals, medical providers, and public health agencies are simply being overwhelmed with such problems. Consequently, they are turning to robotic process automation (RPA) and artificial intelligence (AI)-based solutions — including smartbots and intelligent virtual assistants — to attempt to mitigate such concerns.
From a market perspective, industry providers are moving rapidly to meet their needs, including offering solutions that hospitals and other organizations responding to the contagion can license for free (for a limited timed, of course). The following are several examples indicative of trends we are seeing in this regard.
COVID-19 Test Data Overload
As private, public, and government healthcare organizations strive to synchronize their testing efforts, manual data entry has proved a stumbling block. As one representative from an RPA company explained to me, thousands of detailed, confidential patient files can take weeks to enter by hand. This creates backlogs of test results that can hinder hospitals' and government health agencies' strategies for containing the pandemic. Consequently, these organizations are turning to RPA to eliminate such time-intensive and error-prone tasks.
For example, RPA provider Kryon has developed an algorithm for parsing and uploading confidential patient files to disconnected IT systems in near real time. Kyron initially built this RPA application for Maccabi Healthcare Services, one of the largest health maintenance organizations (with 2.4 million members) in Israel. Working with Maccabi, Kryon developers were able to rapidly implement a large-scale data RPA process that integrates Maccabi's COVID-19 testing data with the Israeli Ministry of Health.
Twice daily, the Ministry of Health delivers detailed files with confidential test results of Maccabi patients. But the manual uploading of these documents was causing weeks-long backlogs and considerable human errors. Now, with the new automated process, this sensitive data is quickly and accurately uploaded, eliminating the possibility for human error associated with manual uploading.
According to Maccabi CIO Ofir Kadosh, Kryon was able to automate this process within several days. This has helped improve testing, reporting, and patient care efforts. Kyron now offers the solution free of charge to healthcare providers to improve integration efforts between private, public, and government testing facilities.
Identifying and Sharing COVID-19 Information and Improving Healthcare Supply Purchasing
RPA platform provider Blue Prism has launched a COVID-19 response program to assist front-line health organizations that are dealing with the contagion. In one case, the company is working with the UK's National Health Service (NHS) to support the identification of COVID-19 related medical cases throughout London. This includes facilitating the sharing of respiratory data across multiple healthcare agencies. By applying automation with RPA technology, combined with analytics tools like Microsoft Power BI, NHS is now better equipped to identify and handle critical cases.
In another project, Blue Prism and its partner Agilify Automation are working with Ascension Healthcare (a non-profit Catholic health system in the US) to improve the efficiency of the organization's supply purchasing program. As widely reported in the media, hospitals and healthcare suppliers are struggling to deal with shortages and confusion caused by increasing demand for medical equipment due to the pandemic. According to Blue Prism, the purchasing team at Ascension "has seen an 800% increase in cancellations coming from suppliers in recent weeks."
To help alleviate this problem, intelligent automation provider Agilify Automation used Blue Prism's RPA technology to develop an intelligent process to cancel the purchase order lines, thereby relieving the manual burden placed on Ascension's purchasing team. RPA bots now help to streamline what was formerly a manual, repetitive process, providing the ability to process high volumes of cancellations to improve purchasing efficiency and reduce response time.
Mitigating High Call/Contact Center Volumes
Hospitals and government agencies are experiencing exceedingly high numbers of inquiries due to the pandemic. Such organizations are scrambling to implement smartbots, virtual agents (including symptom checkers), and other self-service solutions to automate responses to questions from members and citizens. Such solutions can employ machine learning (ML), natural language processing (NLP), speech recognition, and other AI technologies. And they are typically integrated with an organization's RPA or other process management platforms to provide intelligent process automation (IPA) capabilities.
AI customer self-service solution provider Aisera is offering its Aisera virtual assistant and collaboration app free (for 60 days) to help hospitals and government agencies respond to the high volume of inquiries related to COVID-19. Aisera markets a cloud-based (software as a service) predictive AI service management (AISM) solution that combines conversational AI and RPA to automate tasks, actions, and workflows related to customer service, sales, HR, IT, and operations. (It works with existing service desk products like Salesforce, ServiceNow, Atlassian, and BMC.)
From an AI perspective, Aisera's platform uses ML, NLP, and natural language understanding (NLU) to automate repetitive inquiries and workflows. Conversational capabilities and RPA serve to match each incoming intent (i.e., inquiry) to a prebuilt intent library. NLP and NLU analyze conversations to understand broader intents, sentiment, and key messages from users. Combined, these capabilities allow users (e.g., customers, employees, citizens) to seek assistance across multiple channels while enabling organizations to reliably respond to high volumes of basic requests with frequently updated information pertaining to the coronavirus outbreak.
Conclusion
In this Advisor, I examined how hospitals, government agencies, insurers, and other organizations are using RPA and IPA to mitigate issues involving data overload and high contact/call center volumes that have been exacerbated by the coronavirus pandemic, and how the tech industry is responding to their needs.
In reality, organizations across a great many industries face similar issues related to the pandemic: hospital equipment suppliers are being inundated with requests for ventilators as well as masks, gowns, gloves, and other personal protective equipment; insurers are having to deal with high volumes of requests from customers regarding whether their policies cover COVID-19 testing; state employment departments are encountering record numbers of laid-off workers seeking unemployment benefits; and banking and other financial institutions are being swamped by customers seeking to delay credit card and mortgage payments or businesses seeking loans to help them ride out the pandemic until it is safe to reopen.
The bottom line is that these solutions should be on the radar for most organizations that want to extend their RPA and other process management systems with IPA capabilities.
Finally, I'd like to get your opinion on the use of RPA, AI, and IPA for solving process management and information processing issues in general as well as those compounded by the coronavirus pandemic. You can comment at the link, below, email me at chall@cutter.com, or call +1 510 356 7299 with your comments.