Surviving the EV Market Tidal Wave, Leveraging Ecological Knowledge for Systems Change, more!
Posted December 6, 2022
| |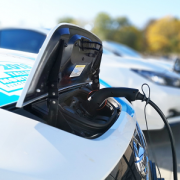 6 December 2022
Welcome to The Cutter Edge. In each free issue, you'll find research, insight, and advice crucial to helping you navigate the spectrum of challenges technology change brings.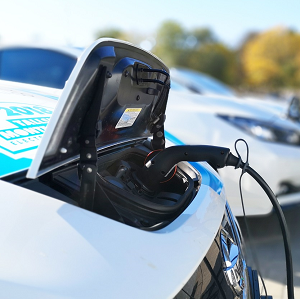 Interest in electric vehicles (EVs) is at an all-time high. Perhaps the elevated gas prices play a role, or maybe it's the influx of new/more accessible EV cars being produced (beyond Tesla). Can the market support this industry transformation? Find out!

Discover how a new breed of business organizations is pushing beyond traditional boundaries by explicitly incorporating their understanding of nature into their strategies. More!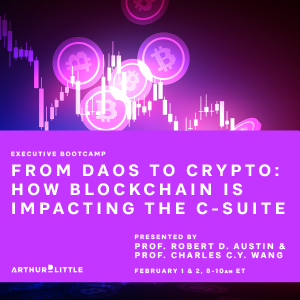 Discover the nuanced issues the C-Suite faces as they navigate the business opportunities and threats of blockchain-based innovations in this 2-hour x 2-day bootcamp wtih Prof Rob Austin & Prof Charlie Wang. Register!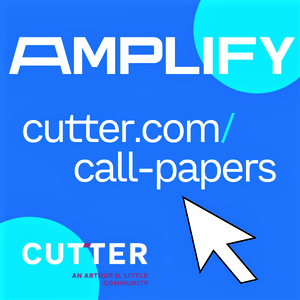 Increase the visibility, impact, and reach of your work! Now accepting abstracts for upcoming issues of Amplify for publication in the first quarter of 2023! Please visit our Call for Papers to see topics, abstract/article deadlines, and editorial guidelines.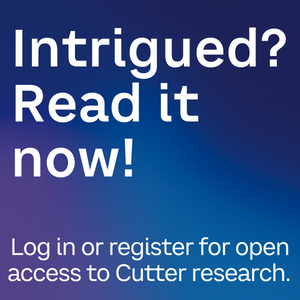 Sign up now for free access to all valuable Cutter research including the monthly Amplify journal! To get started, visit cutter.com and click on the "create new account" tab. Once you receive an email verifying your account, your access will be activated!
The Cutter Edge is a free biweekly email service that gives you information and advice that you can put to work immediately for your organization. Issues are written by Cutter Consortium's Senior Consultants, Fellows and journal authors.