Top Intriguing Business & Enterprise Architecture Articles for 2020
Posted December 30, 2020
| Technology |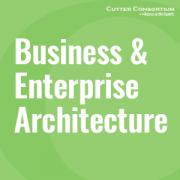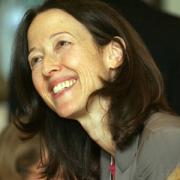 As has been our tradition for the last several years, we've compiled the five most intriguing articles published by the Business & Enterprise Architecture practice for today's Advisor. How did we come up with this list? We chose the articles that garnered the most feedback from Cutter Members. Your questions and comments not only make it possible to create lists like this, they help focus Cutter's Senior Consultants' research on the areas that are most important to organizations like yours. So please keep your feedback coming. Look for these lists from each of our four practice areas, and rediscover Cutter's most intriguing articles of the year!
All of us at Cutter wish you health, prosperity, and happiness in the New Year!
— Karen Coburn, President & CEO
 
by Serge Thorn
In this Advisor, Serge Thorn describes the use of business capability maps and an associated application landscape with functionalities as a great tool to identify what may be rationalized, consolidated, modernized, replaced, and retired. Starting with a baseline application landscape and related infrastructure, you will end up with a target application landscape and associated roadmaps.
In this on-demand webinar, Cutter Consortium Senior Consultant Barry M. O'Reilly introduces a new way to model systems in complex environments — residuality theory. You'll explore how residue can be used as an alternative building block when producing systems, enabling designers to consider complex interdependencies without slowing down the design process. 
by Whynde Kuehn
As business architecture gains more and more attention and adoption worldwide, every once in a while it can be useful to lift up, step back, and refresh on a few key concepts. If you're new to the discipline, these will help you accelerate your understanding and navigate the wealth of information available. If you're experienced with the discipline, these will help you ensure alignment with the latest and greatest evolution. This Advisor lays out the top five foundational things you need to know about business architecture.
Virtually every organization in a developed part of the world critically depends on IT for running its business processes. Having a dedicated enterprise architecture function responsible for planning all organizational changes involving IT has thus became a necessity for most companies, with the exception of the smallest ones. But how should organizations design their architecture functions? How many architects do organizations need, and what specific positions should they occupy? This Executive Update explores these questions and more.
An architecture is designed collaboratively. Architects are also, sometimes, part of the collaborative process. Yes, "also, sometimes, part of." As Cutter Consortium Senior Consultant Balaji Prasad explores in this Advisor, the collaborative nature of architecture in enterprises is what makes it so challenging, intriguing, and even vexing to those who are entangled in what is a very multidimensional process.