The Value of RECs on Blockchain
Posted November 29, 2021
| Leadership | Technology | Amplify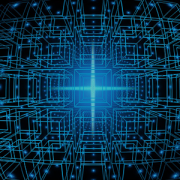 A Renewal Energy Certificate (REC) is another mech­anism for offsetting carbon emissions. As explained by Claudio Lima, RECs are issued to accredited generators of renewable energy. These credits can then be traded in energy markets where consumers looking to offset their own fossil fuel energy consumption can buy the credits. Since a REC is essentially a record of a quasi-observable event (i.e., renewable energy fed into the grid), this data is susceptible to manipulation and transaction errors. Similar to carbon markets, or any market for that matter, lack of credibility can under­­mine the effectiveness of the market. Lima explains how blockchain can be used to ensure the authenticity of RECs and improve their market credibility.
Not a Cutter Community Member?
Register today to read select open-access articles.