Yes, Disruptive Technologies Really Can and Do Change Everything!
Posted October 22, 2020
| Leadership | Technology |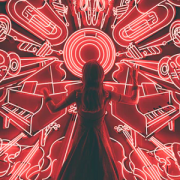 Enterprises have every right to expect their CIO to think creatively, not just about how they can effectively use technology themselves, but also how somebody else could use technology to destroy their business.
Don't have a login?
Make one! It's free and gives you access to all Cutter research.