Can You See the Potential in Your Data?
Are you fully leveraging your organization's data – both structured and unstructured – and putting Big Data Analytics to work to improve decision making, performance, and success?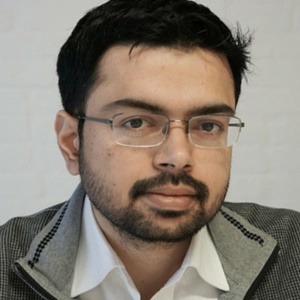 With the right knowledge and skills, you can combine and analyze data from myriad sources to identify patterns previously obscured, and apply predictive analytics to enable better decision making and new, superior strategies and approaches.
Cutter Senior Consultant Vinay Venkatraman is a thought leader in Big Data-driven innovation. He has been on the cutting edge of creative applications of data analytics for years, including building a data visualization academy in collaboration with the Danish Design Center. Mr. Venkatraman works with technology and business leaders to devise solutions that reach beyond the realm of current experience. 
In a focused ideation session, or series of sessions, Vinay can help your team visualize the many potential and profitable applications of high-speed analytics at your organization. From there, if desired, he can help turn exploration into reality by serving as a sounding board as your architects and development teams work to create use cases for each innovative idea. 
What's Next?
For more details on how to bring Vinay Venkatraman to your organization for an executive education/ideation session, contact your Cutter Account Executive or complete the form below.