Keep pace with the rapid advances in analytical approaches and tools.
Technology changes are creating new opportunities for next generation data warehousing and analytics. From high-speed, in-memory analytics, to low-cost big data platforms; from IoT-style devices and applications, to scale-out, low-cost data integration; from artificial neural network resurgence, to hyperscale cloud providers, new technologies are giving rise to competitive advantages in analytics. It's time to replace your 20th century assumptions with 21st century rules.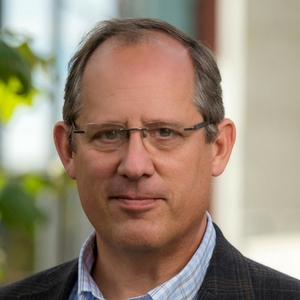 Cutter Consortium's SAP HANA consulting helps you improve the management of critical enterprise systems in various disciplines. Developed by Cutter Fellow and University of California San Diego CIO Vince Kellen and his colleagues at UC San Diego, this approach applies "new rules" for governing data analytics and leverages the SAP HANA environment to achieve next generation data warehousing success. 
You'll benefit from new capabilities that enable the analysis of very large data sets, fast onboarding of new data, more easily defined schemas, maximized use of higher-speed memory, lower costs by replacing high-speed disk drives with in-memory analytics, the management of data more comprehensibly on one platform, real-time information gathering, and best-in-class de-identification capabilities for privacy compliance. 
Discover a new approach to data analytics in this webinar on demand.
What are the 'New Rules' governing today's data analytics?
Everything is a verb, including nouns.
Express maximum semantic complexity.
Build provisionally.
Design for the speed of thought.
Waste is good.
Democratize the data.
Next Generation Data Warehousing Services:
Next generation, 'New Rules' data warehousing using SAP HANA

Independent review and critique current HANA architecture; business case assistance
'New Rules' design and engineering; integration design and engineering
HANA analytics implementation services and staff augmentation

Do-It-Yourself (DIY) enterprise system coaching services and replacement planning

'Pre-habbing' change readiness assessment, education and planning assistance; business case assistance
Governance design; conflict resolution process design; executive education; backfill/front-fill augmentation process design
Process and integration inventory assistance and templates; statistical project management consulting
RFP, conference room pilot design and assistance; 'Hypercare' support model design

Scalable, cost-effective data integration platform advice

Independent review and critique current integration approach
Data integration design and engineering; data integration implementation services and staff augmentation

With our partner, Strategic Blue, advanced financial options and cost savings in procuring cloud

Cloud reselling (Amazon Web Services, Google, Microsoft, IBM) and advanced financial engineering
Cost monitoring and 'runaway' instance control
What's Next?
For more information on how Cutter Consortium can help your organization leverage SAP HANA for competitive advantage, complete the form below or contact your Cutter Account Executive, or call +1 781 648 8700.