Is it Time to Transform?
Across nearly every industry, business models are being disrupted by savvy new market entrants. These newcomers are leveraging emerging technologies and the latest digital practices. Don't let them get out in front of your organization.
Jump-start Your Digital Transformation with Executive Education
In the executive education session, Thriving Through Technology-Driven Turbulence, you'll not only discover how other organizations are benefitting from a digital transformation, but you'll also identify the benefits your organization could enjoy and understand how it can embark on its own digital transformation. With the insight you'll glean from Cutter Senior Consultant Prof. Jan Daamsgaard, you'll understand:
How your executive team responds to technology-driven turbulence in both your industry and  marketplace
The potential opportunities — as well as threats — of platform-based competition
What you need to do to servitize your product portfolio
How you can use Internet of Things to reconnect with your products for enhanced value creation for your customers
How you can use the Internet of Things to radically improve value for your organization
The big data sources that are available to better manage your production and logistics
The data you possess that has dramatic value to others — and how you can profit from it
Cutter Fellow Professor Jan Damsgaard has been guiding organizations in the area of digital transformation for years, advising firms on strategy in the face of fast-moving digital change. Drawing on his decades of experience assisting C-level executives, he can help your team brainstorm the possible.
It's not easy to think out of the box but the opportunities and threats have never been more abrupt.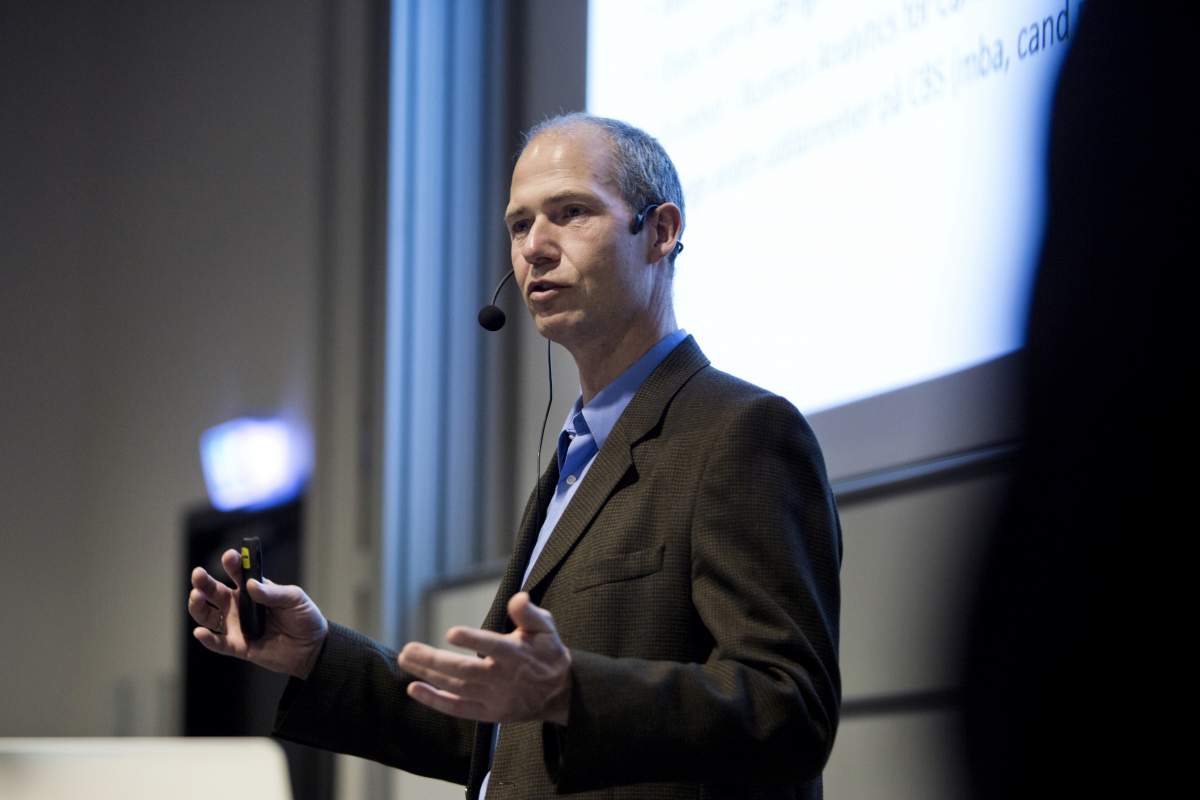 The Agenda
It's not easy to think out of the box, but since the opportunities and threats have never been more abrupt, it's never been so important to do it. This expert-led executive education immersion session, followed by structured ideation, is a tremendously valuable way to get started. During the first day of this two-day engagement, your team will participate in an interactive open discussion sessions in which Prof. Damsgaard will cast them in the role of a manager faced with difficult dilemmas. During Day 2, Prof, Damsgaard will facilitate a discussion designed to surface the ideas and insights of every team member. Through collaboration and discussion, he will help your team forge a strategy outline that can be used as a foundation going forward.
What's Next?
For more details on how to bring Jan Damsgaard to your organization for this two-day executive education/ideation session, contact your Cutter Account Executive or complete the form below.