Special Offer from Cutter Consortium
Business Agility: A Roadmap for the Digital Enterprise
In this article, Jaco Viljoen discusses the five levels of a digital business ecosystem (DBE), He explores the idea that "choice is good because context counts." The five levels, each with its own set of capabilities that build one on top of another, are: waterfall/traditional, hybrid Agile (a combination of waterfall and Agile), regular delivery, continuous delivery, and continuous exploration. The five DBEs provide insight into which process-building blocks to apply. Viljoen also discusses using a framework to achieve business agility at scale.
Download your complimentary copy of Business Agility: A Roadmap for the Digital Enterprise when you fill out our special offer form below.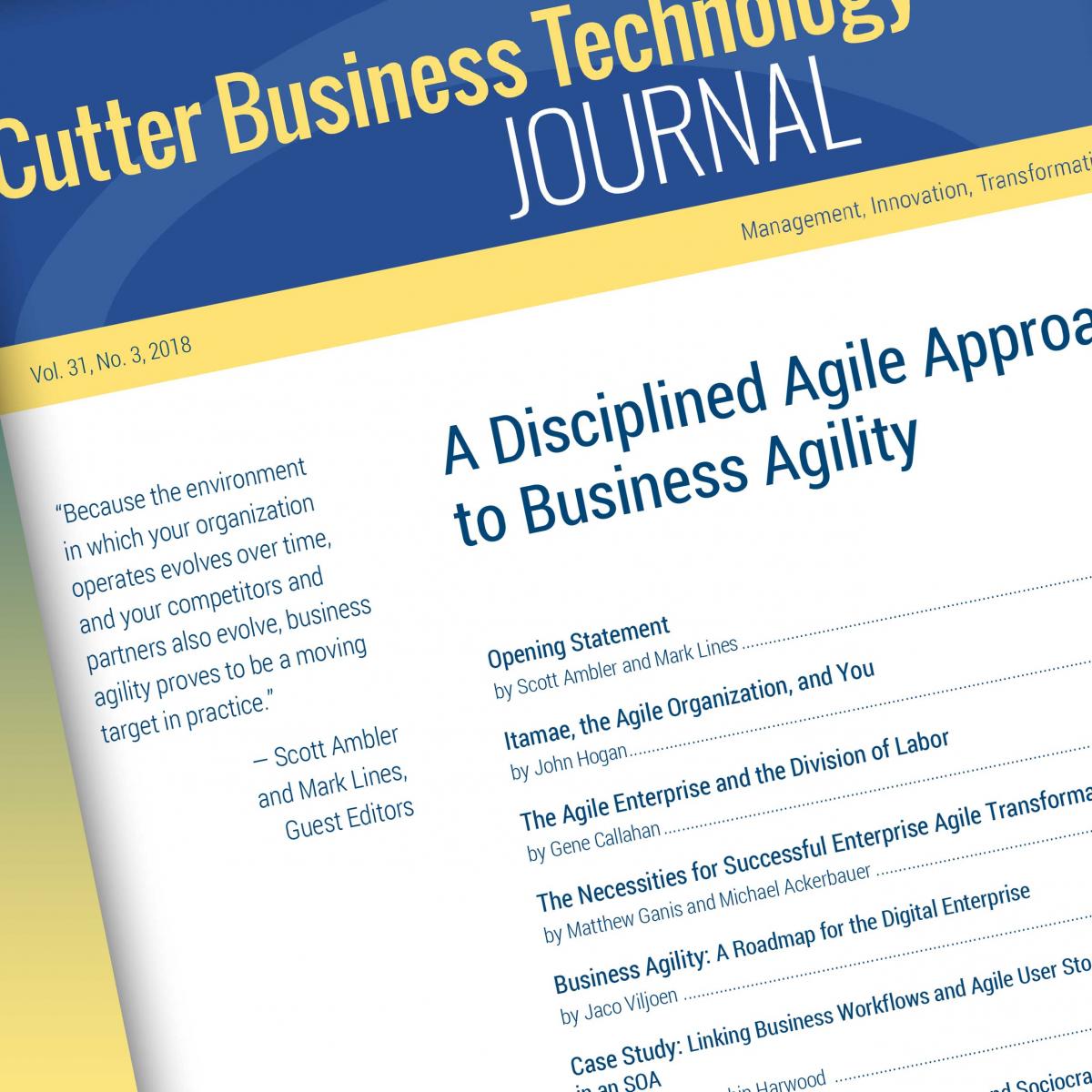 Save 50% on a new subscription today!