Special Offer from Cutter Consortium
Defining Digital Architecture: Shifting the Focus to Customer Centricity
by Kaine Ugwu
In this article, Kaine Ugwu presents a series of tips, tricks, and techniques to approach the development of a digital architecture. He offers some clear guidance on putting the experience of customers at the heart of the architecture, positioning digital as a strategic approach to reimagining business models and infusing the organization with agility. Ugwu proposes a prag­matic use of industry reference models and pinpoints the key areas that need to be addressed to kickstart this process.
To read this article, fill out the form below!
Already a Cutter client? Access article here.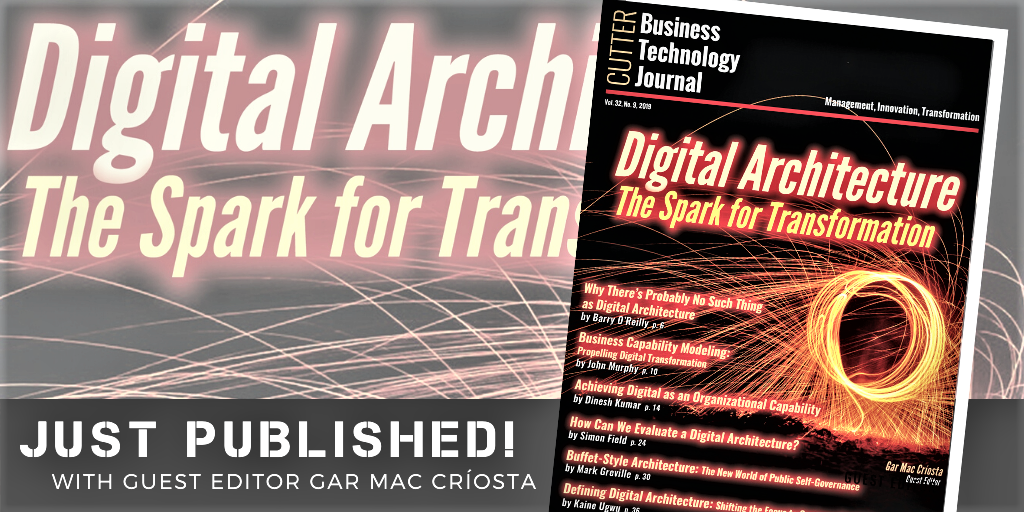 Defining Digital Architecture: Shifting the Focus to Customer Centricity is one of six articles in the issue Digital Architecture: The Spark for Transformation. Save 20% with Coupon Code DIGITALSPARK-20.