Business Technology & Digital Transformation
CASE STUDIES
Here's a peek into some Cutter client success stories.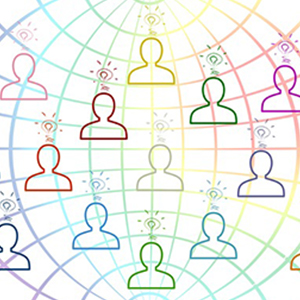 RESTRUCTURING FOR DIGITAL SUCCESS
Cutter Consortium assessed a regional Financial Services organization's current IT department through document reviews, interviews, and questionnaires. This involved conducting dozens of interviews with managers and executives in stakeholder departments. Cutter also interviewed every manager in the IT department individually. Within the IT department, Cutter conducted a series of communications sessions with non-management personnel to gather information and delve into critical issues. The Cutter team then identified key functional, process, and skills gaps. This information was consolidated and together with Cutter Consortium's recommendations for IT organizational change, was presented to the CIO and Steering Committee. Following selection of a future IT model, Cutter developed an organizational change and communications plan for implementation designed to support the bank's strategic technology direction. As a final step, the Cutter team developed the transition plan for implementation.
Outcome: The organization successfully and efficiently implemented Cutter's IT model and it has proven a robust foundation for the fast-paced work IT has needed to do to support the bank's aggressive digital transformation strategy.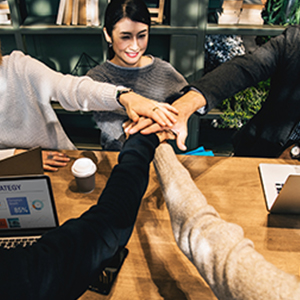 CHANGE MANAGEMENT TO OVERCOME CULTURAL BARRIERS & FOSTER A SINGLE GLOBAL TEAM
The Cutter Consortium team conducted cultural assessments and workshops aimed at improving collaboration across multiple sites and time zones and helping the staff collectively shape and embrace the organization's new emerging culture. Cutter then facilitated a strategic off-site meeting for managers to surface emerging issues in migrating to a single culture, develop strategies to address barriers, create an implementation plan, and gain commitment to the action plans.
Outcome: The management teams representing different geographies gained a vital understanding of their colleagues' perspectives, gelled as a single team, and worked together to develop and put into practice solutions to the roadblocks that had historically been hindering the organization's effectiveness.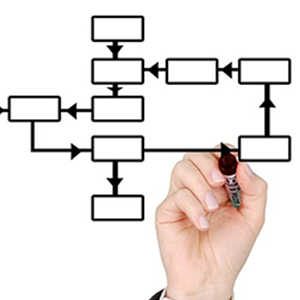 IT STRATEGY, ORGANIZATION & GOVERNANCE for DIGITAL EFFECTIVENESS
Cutter Consortium reviewed and assessed the organization's plan in the context of emerging IT best practices and delivered a "to-do check list" and roadmap to close the gap between the current state and that of "best players in the financial industry." The Cutter team conducted workshops and interviews, and reviewed documents to identify issues and possible roadblocks to moving to the desired future state. They identified main gaps, priorities, and the needed implementation sequences. They next developed a recommended 2018/2019 IT strategic automation plan. They provided highly-focused advice on next steps in delivering critical business and IT systems, delivering a concrete plan to the Senior Management Team
Outcome: The Cutter team helped to design the optimal IT strategy, organizational structure, governance framework, and processes, and identified the necessary staff skills to deliver. IT successfully took these changes forward, ensuring that this international organization has the systems it needs to support its growth and innovations.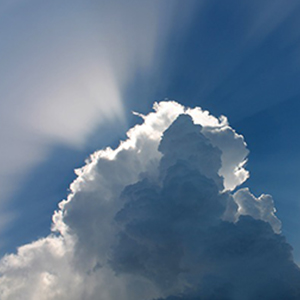 HELPING AN ORGANIZATION TRANSITION TO A CLOUD-FIRST STRATEGY
To prepare a team to move to a cloud-first approach, the Cutter Consortium team first conducted a Needs Assessments and a Readiness Assessments. They educated technical and business executives, management, and user teams in areas ranging from security to procurement. The engagement included reviewing and analyzing prospective public cloud providers, taking into consideration requirements specific to this client. The Cutter team also assessed the existing (first phase) cloud governance processes and helped take them to the needed level of maturity. Cutter reviewed already identified candidate applications/services for the cloud, helping to identify additional candidate applications that could potentially be migrated to a cloud service provider, and ranking candidate cloud services, based on their security classification, potential risk impact and likely cost. In the final phase, the Cutter team assisted with evaluation of resulting bid responses.
Outcome. The organization has successfully migrated its infrastructure to the cloud.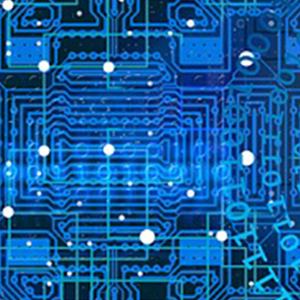 IT ASSESSMENT & RESTRUCTURING STRATEGY for DIGITAL CAPABILITY
Cutter Consortium reviewed a global enterprise's central IT organization in the context of emerging IT best practices in the face of digitally-driven disruption. Recommendations addressed the optimal IT strategy, organizational structure, governance framework, processes, and staff skills needed to support an IT capability to deliver state-of-the-art "value-added services" to the enterprise's business sectors. The assessment included: Services, Organization governance and structure, Strategy, Key processes, IT policies, Skill sets, Budgets and spending. Cutter Consortium's analysis included: Snapshot of the current state of IT; review of the strengths and opportunities for improvement in the current model and  organization from a mission, governance, management, organizational, skills set, service delivery, and cost standpoint; Options for future IT operating models and the supporting business case for the recommended model, including IT mandate, mission, governance and management, organization, processes, capabilities, skillsets, and cost; Roadmap to achieve the model.
Outcome: The Cutter team's recommendations were successfully implemented by the enterprise.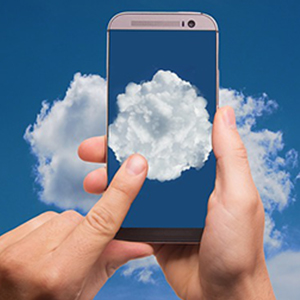 CHANGE MANAGEMENT to Transition to a Cloud-Based ERP & New Ways of Working
To support a multi-year, organization-wide, comprehensive Change Management effort, supporting the adoption and implementation of the cloud-based ERP system, Workday, in 30 countries and four languages, the Cutter Consortium team worked with business and IT, from the Director to the team level, from the organization's communications to its PM staff. Cutter developed top-down sponsorship for the changes, beginning with the Director, Director's executive team, each department head, and every unit manager. Cutter recruited, trained, coached, and supported change agents in every department and country. The Cutter Consortium team advised and guided the client's internal Communication staff on an ongoing basis, including creating a series of presentations to explain why and how the organization would change. The Cutter Consortium team designed and facilitated dozens of communications sessions with employees at all levels in order to engage them and build their commitment to the change. Cutter also conducted dozens of workshops to help people internalize the new approach. This included facilitating sessions with the executive team to set the direction and objects for the project, as well as clarify the key messages.
Outcome: The project was delivered on time and on budget with organization-wide embrace of the resulting new business processes and realization of the benefits resulting from the client's investment.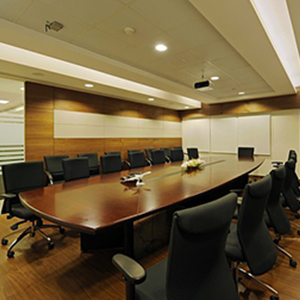 CUSTOM RESEARCH: Best Practices for Board-Level IT Governance
A leading think tank required state-of-the-art information on board-level oversight of IT. A team of Cutter experts developed and administered a questionnaire for senior executives (focusing on CIOs, CTOs, and CEOs) at key firms, investigating how companies handle IT risk management and governance, including the practical operation of IT Oversight Committees, the obstacles, and which practices have proven most effective. The survey examined the activities conducted by IT Oversight Committees and the support they receive from executives such as the CIO and CEO. Cutter's team then conducted in-depth interviews, in-person and by phone, with executives from the companies that had the most useful experiences to share. The final report contained the results and analysis of the survey and interviews, together with an extensive review of all recent case studies and literature on the topic. In addition, the Cutter team met with the client to discuss the results and field questions on best practices in IT governance and the monitoring of technology investments.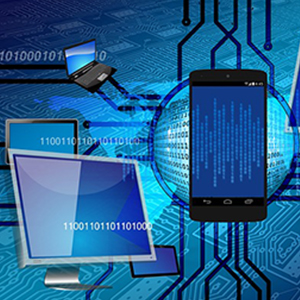 DIGITAL STRATEGY AND PLAN
Cutter put together a custom, five-day Executive Education program, delivered in the style of business school executive education programs, for this global pharmaceutical firm. Drawing on business school faculty who are Cutter Fellows, and additional Cutter consultants, the program featured business cases that focused on key business issues, such as strategic planning and competitive strategy, and topical lectures on technology issues, for an audience of the firm's top global executive leadership.
Cutter arranged for the week-long event to be held at conference facilities, where the management team also had hotel-style accommodations and meals. This allowed the group to meet during the evenings to work on "homework" assignments, such as preparing for case discussions in assigned teams.
Following this very successful program, Cutter was asked to facilitate a follow-up strategy session for the global team that would draw on what the team has learned during the executive education program. In preparation for facilitating the event, Cutter's technology strategy expert interviewed key participants individually by phone and collaborated with the CIO and Global Technology team to plan the format, approach, and agenda for the sessions. Prior to facilitating the sessions, Cutter's expert participated in an advance day of team-building. Then, following the session, Cutter summarized the group's conclusions, combined them with our recommendations, and delivered a bulleted action plan to the client firm's technology executives.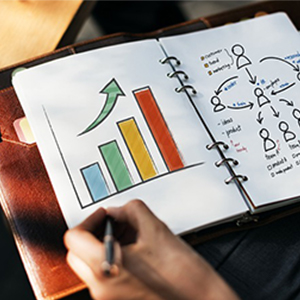 STRATEGIC IT PLANNING
A regionally-dominant multi-business enterprise that operates some forty separate lines of business, supported through a corporate shared IT service required a thorough business-driven Strategic IT Plan, linked to annual budgets and three-year budget forecasts. This engagement produced the planning frameworks, processes, training documentation and an initial pilot in four major lines-of-business. This was accomplished by applying our Strategic IT Planning frameworks, starting with business strategic intentions. During this engagement, Cutter Senior Consultants worked with a company-wide project team representing the largest business units. A pilot plan was produced for four of the largest business units, which was used as primary training exercises for the project team as a whole. The company then applied the complete process throughout all business units in following coming year.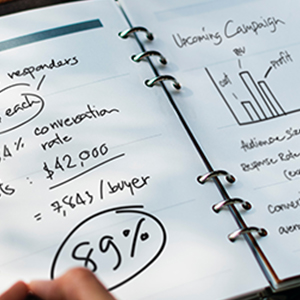 BUSINESS-BASED PROJECT REQUIREMENTS
A nationally-dominant energy company's CIO wanted a strengthened project planning process to achieve strong business linkage. Cutter accomplished this by applying our project requirements frameworks, focused on supporting company and business unit strategic intentions. Cutter prioritization and portfolio management frameworks were applied to demonstrate business-based decision-making and prioritization. An extensive training workshop covered the key elements of business-based project requirements coupled with business-driven project prioritization.
Like what you've read here? Want to know more about how Cutter's helped others? How Cutter experts can help your organization? Contact us now.