Cutter's Data Analytics & Digital Technologies Experts Have Helped these Organizations Succeed
Here's a peek into some of the Success Stories Cutter clients have enjoyed.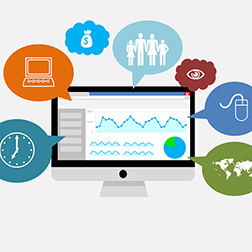 AGILE ANALYTICS FOR RELIABLE & TIMELY OPERATIONAL REPORTING
A division of an $18B dairy company needed reporting and analytics on a new specialized route management system that was going live in three months. The opportunity to significantly benefit the business with reliable and timely operational reporting led Cutter's team, headed by Lynn Winterboer, to embrace an agile approach to meeting top-priority information needs as quickly as possible, while ensuring the architecture can scale to meet future analytics needs as well.
Cutter designed a 2-stage architecture that allows the operational reports to be delivered as quickly as possible, while enabling low-impact follow-on expansion to full analytical capabilities (Download the full case study).  The Cutter team defined the conceptual architecture, reverse-engineered the source system model, designed the change data capture mechanism, and prototyped the top four reports in Excel. This pre-work led to the design foundation upon which the client's developers could quickly build out the solution, and provided a head start on the top priority requirements.
Prototyping helped the business stakeholders understand business process and data quality issues that would prevent certain requests from meeting the business need. They further prioritized the reports once they could see what each would really deliver to support key business decisions and operational processes.  The delivery team welcomed the changes in priorities because each change ensured that the next-most-important-thing we tackled was truly the best use of our limited time before go-live.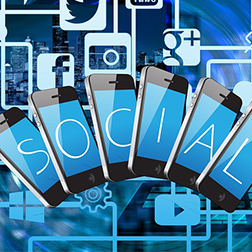 SOCIAL NETWORKING AND KNOWLEDGE MANAGEMENT SOLUTIONS
A multi-lateral international organization involved in international policy, law, and aid wanted to acquire a global knowledge management system that would allow them to share information among disparate agencies and that would include a social networking component. They asked Cutter for advice. Cutter assembled a team of Data Analytics and Digital Technologies experts, including Lou Mazzucchelli, a software business acquisition expert, and Ward Cunningham, the inventor of the wiki. The team produced a report that compared leading commercial collaboration software providers, a Software-as-a-Service provider, and an open source solution with accompanying commercial support. The deliverable included a summary of vendor options, a rollout plan, plus anticipated capital and operating expenses for the first two years.
Like what you've read here? Want to know more about how Cutter's helped others? How Cutter experts can help your organization? Contact us now.