3 Steps Toward Organizational Equilibrium
Posted May 8, 2019
| Leadership |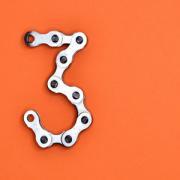 We believe existing organizational development approaches are not far-reaching or holistic enough when it comes to the scope of the issues they address. Most methods either focus on strengthening the scale/productivity dimension (often within the context of Lean models) or push the speed/creativity dimension (commonly referred to as the Agile model). However, choosing either the Lean or the Agile path does not provide the right mindset and tools to address the complexity and competitive challenges of most large organizations. Moreover, those frameworks that are ambidextrous are not operationally focused enough to enable day-to-day management and lack a link between strategy definition and organizational development. From our experience, these missing qualities are essential to making well-informed business decisions.
Building a tailored, fit-for-purpose organizational equilibrium therefore requires new thinking on organiza­tional development. First, it has to go beyond an either/or approach and ask for the best combination. There is no silver bullet for organizational development, as every company's own response to VUCA (volatility, uncertainty, complexity, and ambiguity) challenges has to be very specific. Therefore, companies should not follow generic, high-level target models, which often overemphasize single aspects. Organizational development must be granular enough to identify specific areas that require change, while ensuring that these changes are consistent with strategic requirements and the overall organizational model. Despite the current dominance of the agility imperative for company development, these specific changes are equally likely to relate to scale/productivity characteristics.
Second, the journey to the desired model requires a modular and balanced approach. Organizational capabilities must build a system of self-reinforcing elements that can selectively be developed or swapped in or out. This means the one-dimensional development path is replaced by a need to develop multiple capabilities that create balanced systems that coexist in the organization, tailored to specific strategic and business requirements. This approach is the only one that allows a company to purposely change its balance toward one dimension or the other.
Third, organizational and strategy development need to be more closely linked. Often, the implications of the strategy process on the operating model and organization development are unclear and not thought through. Strategy and organizational development need to be linked in order to provide results that are precise enough to both identify specific areas for improvement and develop a set of relevant measures to achieve success.
[For more from the authors on this topic, see "Ambidextrous Organizations: How to Embrace Disruption and Create Organizational Advantage."]