The Cutter Edge: Industrial Agile, Intrapreneurship, CX Research, Cloud Computing
Posted December 18, 2018 in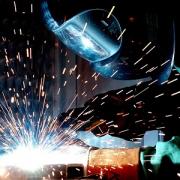 18 December 2018
Welcome to The Cutter Edge. In each free issue, you'll find research, insight, and advice crucial to helping you navigate the spectrum of challenges technology change brings.
New from The Cutter Edge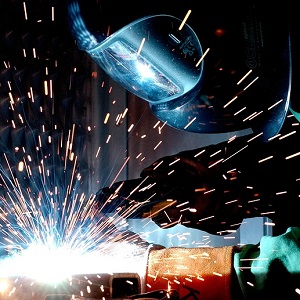 Compared to software, industrial delivery takes longer, is more complex, and requires a broader set of skills. Explore how the principles of Scrum can help manufacturers realize more efficiencies in the production process ... More.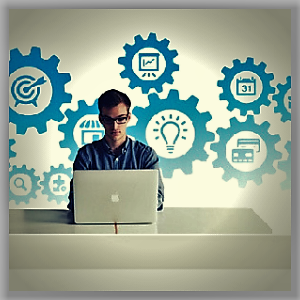 Taking a human-centric approach — involving people and winning their loyalty — enables organizations to identify and drive tough changes within a company. An initiative called intrapreneurship can help employees become more open to change ... More.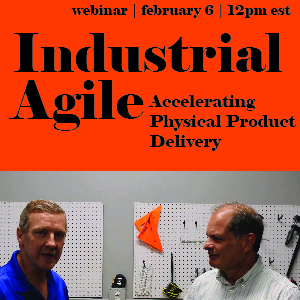 Join Hubert Smits and Peter Borsella on February 6 at 12 pm EST, and learn how to apply the core Industrial Agile Framework concepts to physical product delivery to enable continuous adaption throughout the value chain. Register now!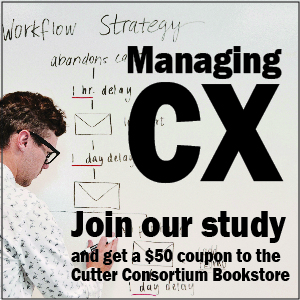 Cutter Consortium is conducting research to determine what measures companies are taking to ensure a great experience for their customers. Take the survey and receive a $50 credit to spend in the Cutter Bookstore!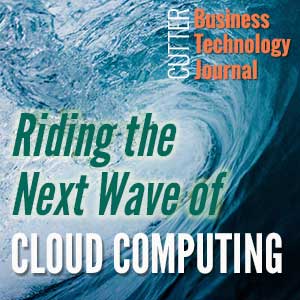 What lessons have we learned from implementing cloud computing solutions for over a decade now? How do you choose a cloud platform? Get these answers and more in the new Cutter Business Technology Journal. Read the introduction here!
The Cutter Edge is a free biweekly email service that gives you information and advice that you can put to work immediately for your organization. Issues are written by Cutter Consortium's Senior Consultants, Fellows and journal authors.