3 November 2020
Welcome to The Cutter Edge. In each free issue, you'll find research, insight, and advice crucial to helping you navigate the spectrum of challenges technology change brings.
New from The Cutter Edge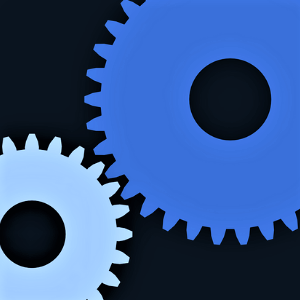 When it comes to competing and staying relevant, agility is becoming a necessity. Large companies, however, face a plethora of challenges with balancing agility and stability. Explore a simple framework to determine how much agility your organization needs. More!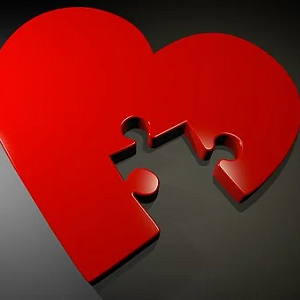 The discipline of architecture is not in the artifacts, the spreadsheets, or the diagrams. It lies in the hearts and minds of the people who collectively make the decisions and in how they frame and weight the problem to be solved. More!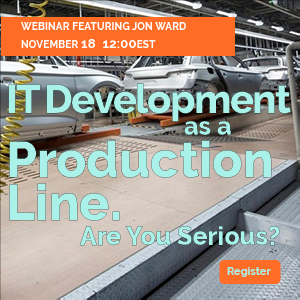 Yes! Join our webinar, Wednesday, Nov. 18, and discover why shifting to IT development production lines, managed in the same way as the vehicle production processes, can improve software delivery in your organization. Register now!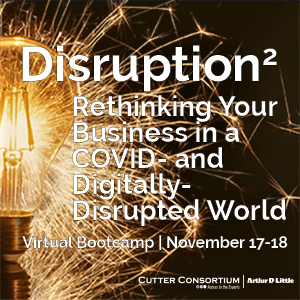 In this 2 day, 2-hours/day bootcamp, decision makers, strategists, and technologists will gain a deep understanding of the most urgent digital disruption threats and the transformation essential to succeed in this era of disruption. Learn more now!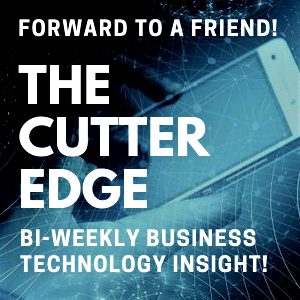 Don't keep The Cutter Edge a secret! Forward this issue to your colleagues and give them the opportunity to get the latest industry and technology-driven updates every other Tuesday — FREE!
The Cutter Edge is a free biweekly email service that gives you information and advice that you can put to work immediately for your organization. Issues are written by Cutter Consortium's Senior Consultants, Fellows and journal authors.