Defining a "Mature" Business Architecture Practice
Posted May 16, 2018
| Technology |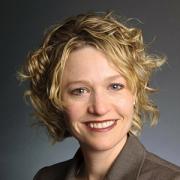 Business architecture is proving itself to be a critical discipline for bridging the gap between strategy and execution. Whether encouraged by the increasing speed that the discipline is growing globally or their own firsthand experiences with its value, organizations are continuing to invest in establishing internal business architecture practices. However, many do not realize the full potential of what business architecture can achieve for an organization when fully matured. In fact, many do not have a clear vision of what "fully mature" even means.
There are frameworks we can use to concretely measure the maturity of each key aspect of a business architecture practice. For example, the industry standard Business Architecture Maturity Model (BAMM) helps organizations understand the level at which they are performing related to various dimensions, including business architecture mapping, tools, governance, methods, people, management involvement, and alignment with related disciplines.
However, we can define the real test of maturity through a key set of characteristics that demonstrate acceptance of, and commitment to, the discipline. A mature business architecture and the supporting practice is:
Invested by the organization. Investment signifies perceived value and commitment. Mature business architecture practices receive the resources and funding they need to be maintained and to continually improve. This includes various resources to keep the business architecture evergreen, advance the people and the methods, and address the demand for applying business architecture across various scenarios and domains.
 
Valued across the organization. Business architecture and business architects are continually requested, expected, or even required for strategic, planning, and solution development activities across the enterprise. They are at the table for strategic conversations, including strategy development, business model evolution, mergers and acquisitions, and enterprise transformation. In many cases, business architects become trusted advisors to business and IT leaders.
 
Embedded into the fabric of the organization. The ideal state is for business architecture and business architects to become fully integrated into the functions and disciplines of the organization — from strategy to execution. Business architecture becomes the way business is done, not something separate or additive that is seeking to prove its value.
 
[For more from the author on this topic, see "Maturing a Business Architecture Practice: The Promise and the Path."]