Insurtech: Reinventing the Insurance Industry — Opening Statement
Posted November 1, 2017
| Leadership | Technology | Amplify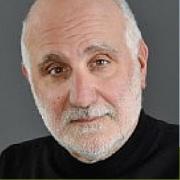 CUTTER BUSINESS TECHNOLOGY JOURNAL  VOL. 30, NO. 9
This issue of Cutter Business Technology Journal (CBTJ) takes a wide look at insurtech. It looks at trends and opportu­nities and offers a suite of solutions — from several perspectives — about how to leverage emerging technologies in insurance models and processes. Let's begin with some general comments from Investopedia about the insurance industry and the role of insurtech:
Insurtech refers to the use of technology innovations designed to squeeze out savings and efficiency from the current insurance industry model.… The belief driving insurtech companies is that the insurance industry is ripe for innovation and disruption.
The insurance industry, however, unlike the finance and retail industries, has not always been excited about emerging technologies. But why would the insurance industry resist technology that could potentially save time and money — and increase revenue? Why is there resistance to the innovations that insurtech startups and other companies provide? Investopedia provides some insight to these questions:
Insurance is a highly regulated industry with many layers of jurisdictional legal baggage to deal with. As such, the major companies have survived this long by being incredibly cautious, which has made them shy away from working with any startups — let alone startups in their own, very stable industry. This is a bigger problem than it sounds, as many of the insurtech startups still require the help of traditional insurers to handle underwriting and manage catastrophic risk.
This backdrop is essential to understanding the insurance industry's technology adoption culture and the potential for insurtech to transform key processes and create new best practices. This CBTJ issue identifies some promising methods, tools, techniques, models, and platforms. The essential message is that even the most conservative industries can improve their business models and processes. The issue also demonstrates the range of that change with multiple perspectives on the transformation of insurance with insurtech. It's clear that major changes are well underway and even the insurance industry will transform itself dramatically over the next few years. Indeed, Accenture reports that the industry is ready: "87% of insurers agree that technology is no longer advancing in a linear fashion, but rather at an exponential rate"; "86% of insurers believe they must innovate at an increasingly rapid pace simply to retain a com­petitive edge"; and "96% of insurers think that digital ecosystems are having an impact on the insurance industry." There's no ambiguity about what's happening in the insurance industry.
Insurtech Opportunities
Clearly the insurance industry is evolving — and evolving fast. Despite some cultural resistance and regulatory issues, technology adoption is at an all-time high, largely because startups are defining new processes and whole new business models with technologies developing at an incredible pace. Some technologies transforming tradi­tional insurance industry processes include artificial intelligence (AI), machine learning (ML), blockchain, and advanced big data analytics. Insurtech is all about digital transformation.
Insurers execute the following 10 highly repeatable, easily modeled, interrelated processes: product development, pricing, underwriting, customer service, premium payments, payment collections, claims processing, policy administration, infrastructure services, and investment management.
The insurance industry itself is a "legacy" industry comprised of old processes, well-understood (though changing) regulations, and "vin­tage" technol­ogy solutions. At least that was the view in the late 20th century. But as the 21st century progressed, data became increasingly important. When analytics emerged as a powerful predictive tool, the industry married its data with analytical tools and techniques. Today, the above 10 processes are squarely in the sights of a suite of emerging and even disruptive digital technologies. Indeed, each of the processes can be improved by the following technologies:
Product development: telematics, wearables, social media, crowdsourcing, advanced predictive analytics, intelligent business process modeling and simulation

Pricing: blockchain, AI/ML, advanced descriptive and predictive analytics

Underwriting: blockchain, advanced analytics, AI/ML, intelligent process modeling and simulation

Customer service: telematics, wearables, social media, advanced analytics, intelligent chatbots, location-based services, conversational interfaces, AI/ML

Premium payments: blockchain, cryptocurrency, digital currency, AI/ML

Payment collections: blockchain, cryptocurrency, digital currency, AI/ML

Claims processing: telematics, wearables, blockchain, social media, IoT, advanced analytics, intelligent chatbots, location-based services, virtual reality/augmented reality, AI/ML

Policy administration: telematics, blockchain, advanced analytics, AI/ML

Infrastructure services: cloud containers, advanced analytics, AI/ML

Investment management: blockchain, advanced analytics, AI/ML
The overall winners? Blockchain, advanced analytics, and AI/ML. Insurance companies should pilot these technologies, among others, to determine their potential to improve multiple target processes.
Imperatives
What should the insurance industry do to optimize the potential of technologies like advanced analytics, AI, or blockchain and wearables, among other disruptive technologies? The first step is to understand the target processes of the digital transformation effort. This requires expertise in business process management and business process modeling to the extent that old and new processes can be simulated against a set of meas­urable metrics. Many insurers have created innovation labs, which are formal, funded commitments to change — often necessary in insurance organizational cultures. Notable labs include The Innovation Lab from America's Health Insurance Plans and MetLife's LumenLab. Inno­vation labs enable prototyping. Successful prototypes become pilots. Pilots lead to deployment. The objective is process and product change that's beneficial to customers and providers: one-sided improvements are short-lived. This is the simplified best practice for technology adoption.
The insurance industry is changing. Insurtech is the change agent. Transformation is the goal. Individual companies can participate in any number of pilots.
In This Issue
In the first article of this issue, Deepika Shah and Rajesh Vishwanathan present an engagement framework that enables insurers to optimize their relationship with the insurtech startups most likely to impact their business models and processes. The authors' ultimate purpose is to define a relationship model for small and medium-sized insurance companies "that neither have the financial resources nor the management expertise of their larger competitors." Of interest here is their due diligence process to determine the "fit" between insurers and the insurtech startups. The authors offer a checklist of criteria that speak to the cultural, leadership, and technological compatibility of the engagement team. They then shift to the features of the engagement itself, describing an engagement model to help insurers navigate the sometimes complicated relationship with insurtech startups. By the end of the article — especially if you're a small or medium-sized insurer — you should have a good understanding of how to find, select, and engage insurtech startups. Note the authors also recommend a phased approach to digital transformation — something all of us should take to heart.
Next, Andrea Silvello examines how connectivity impacts insurance processes and products. More specifically, he describes a framework for whole new personalized product categories otherwise bundled as microinsurance. As the author argues, the traditional insurance industry has been dominated for decades by a one-size-fits-all product suite. But now, thanks largely to the availability of algorithms capable of situational underwriting in real time, clients can choose insurance instruments that best suit their needs. Silvello also argues that insurers must become bona fide partners with their clients, especially in areas like healthcare. Even broader, he argues that a "new paradigm in connected insurance — health, car, and home — will face several challenges posed by rates of adoption, cost barriers, resistance to change, and privacy aspects, but the potential benefits are numerous for insurance companies and customers alike." The author takes a bold step, describing a customized, personalized, real-time insurance future.
In our third article, Andreas Zolnowski and Markus Warg go a little deeper into the technology plat­forms necessary to deliver enhanced customer experiences. Their work enables the objectives described by Silvello and others calling for personalized, customized, client/service-centric insurance policies, procedures, processes, and products. The authors focus on the evo­lution of technology platforms from the monolithic ones used by large, traditional insurers. They acknowledge that incumbent insurers build their business on long-term customer relationships and require "the implementation of a comprehensive technological service platform that integrates legacy and modern infrastructure." These two requirements must be satisfied, as large, incumbent insurers invest in digital transformation with what startup (and other) insurtechs bring to the table. Client service–centered platforms will be developed by all insurers, not just the larger ones, though smaller insurers will be able to migrate faster because they are relatively unconstrained by legacy applications. But the essential message is clear: data will drive the relationships between insurers and clients.
Our final article by Carl Adams, Simon Day, Richard Teeuw, and Naomi Morris gets specific. It's always helpful to provide a use case that demonstrates the marriage between insurtech and "ground zero." The authors focus on poorer communities where the importance of insurance cannot be overstated: insurance instruments and processes before and after disasters. As the authors assert: "In the global disaster arena, innovation often goes hand in hand with humanitarian drive. Indeed, the 'insurance' for some poorer nations is the global humanitarian engine that kicks in once a disaster befalls those communities." Adams et al. challenge us all to think about innovation in insurance before, during, and after disasters. They suggest parametric insurance, pre- and post-disaster activity monitoring, social media, risk monitoring, and even crowd-based communications processes. An interesting aspect of their argument is that while "insurance" can innovate with more flexible products and services, there are a variety of supporting methods, tools, and techniques that can help mitigate natural disasters of all kinds, especially disasters that occur in poorer communities. The authors therefore define insurance very broadly. Their argument is holistic: it defines insurance and technology in an integrated and interdisciplinary way. Is this a new approach to digital transformation? Should insurance be surrounded by supporting technologies that redefine the role of insurance? Ask yourself these questions when you read their article.
Conclusion
True to form, the insurance industry is piloting before deploying many of the emerging technologies already transforming multiple industries. But the insurance industry is also acting out of character: it's adopting emerging technology at an incredible pace. "Insurtech" is what we label it, but at the core of insurtech is just — finally and enthusiastically — digital transformation.