Thriving in a Post-Pandemic Business World, Achieving Trust in AI, more!
Posted July 27, 2021
| Leadership | Technology |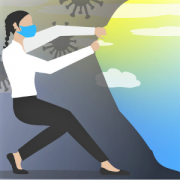 27 July 2021
Welcome to The Cutter Edge. In each free issue, you'll find research, insight, and advice crucial to helping you navigate the spectrum of challenges technology change brings.

As the pandemic unwinds, what lasting lessons can companies carry from the moments of "What now?" to successfully respond to "What's next?" Before rushing into the "next normal," serious reflection is indeed warranted in regard to ... More!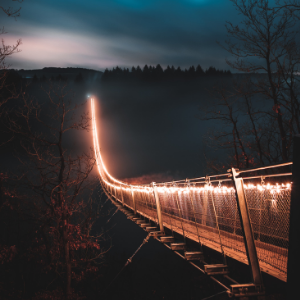 The journey toward AI ethics is no easy road. Even the assumption that AI should be used for the good of humanity is wishful thinking; in reality, AI is mostly developed for profit or for political or economic gain, along with many other motives ... More!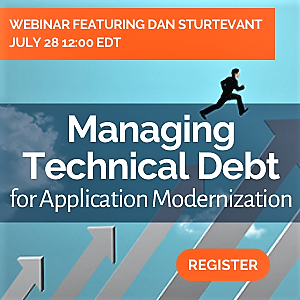 Join us at our webinar tomorrow, July 28, with Dan Sturtevant and discover strategies for modernizing your legacy software assets, including how to identify, evaluate, and remediate hidden modernization blockers. Register now!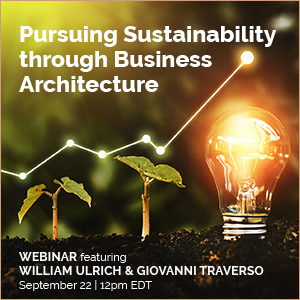 Join our webinar on September 22 as Cutter Fellow William Ulrich and Giovanni Traverso explore business architecture's role in transitioning an organization into becoming a player in the sustainable economy, while meeting other essential business objectives. Register!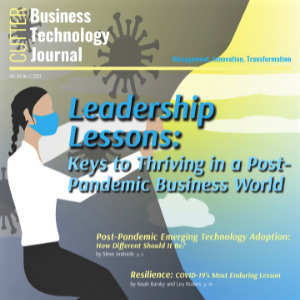 This new issue of Cutter Business Technology Journal identifies the leadership lessons learned and the lasting best management practices that arose from the myriad challenges of the pandemic. Order now!
The Cutter Edge is a free biweekly email service that gives you information and advice that you can put to work immediately for your organization. Issues are written by Cutter Consortium's Senior Consultants, Fellows and journal authors.